Couplemate Trailer Parts is proud to be sponsoring a car in the 2021 Queensland Variety Bash.
The Variety Bash is not a race or a rally. It's an adventure! And it consists of driving 30-year-old plus cars through regional parts of Australia, all in support of Variety – the Children's Charity supporting thousands of Australian kids in need.
Variety, the Children's Charity is a national organisation that assist the needs of children Australia wide. Last year alone the Queensland Bash raised $1.4 Million however the needs of the children are ongoing, many are terminally ill or suffering from debilitating disabilities or with serious special needs all of which require a huge amount of fundraising to stop them from missing out. The Variety Bash has contributed, for the past 30 years, to restoring some form of normality in these kids lives. The Bash was started by Dick Smith in 1985 and each year has gained strength in numbers.
The Car
She's here, arrived down from Townsville. Car 39 – Shaun the Sheep commences transformation to Car 60 – Beatles Chicks.
Car 39 Shaun the Sheep has been a regular Bash entry over many years however the previous owner hung up his Bash cap this year & decided to sell his pocket rocket. Lucky for newly formed team & first time Bashers The Beatles Chicks car 39 was sold to us for $7000 & will be transformed into CAR 60 – THE BEATLES CHICKS over the next few weeks.
Car 60 – The Beatles Chicks is a 1971 Ford Cortina Mk11, a requirement to enter the Bash is cars must be a minimum of 30 years old.
Progressive make-over photos will be available & sent from time to time during this transformation.
The Team
Team Car 60 – The Beatles Chicks are:
Debbie Smith – Team Leader & wife of Steve Wotherspoon of Couplemate Trailer Parts
Wendy Payne – Proprietor of Narelle's Hair & Beauty Salon in Wynnum North
Narelle Potter – Narelle's right hand lady in the salon
Renae Muller – my daughter in law
Jill Nock – A celebrity in her own right….Australia's & potentially the worlds oldest apprentice!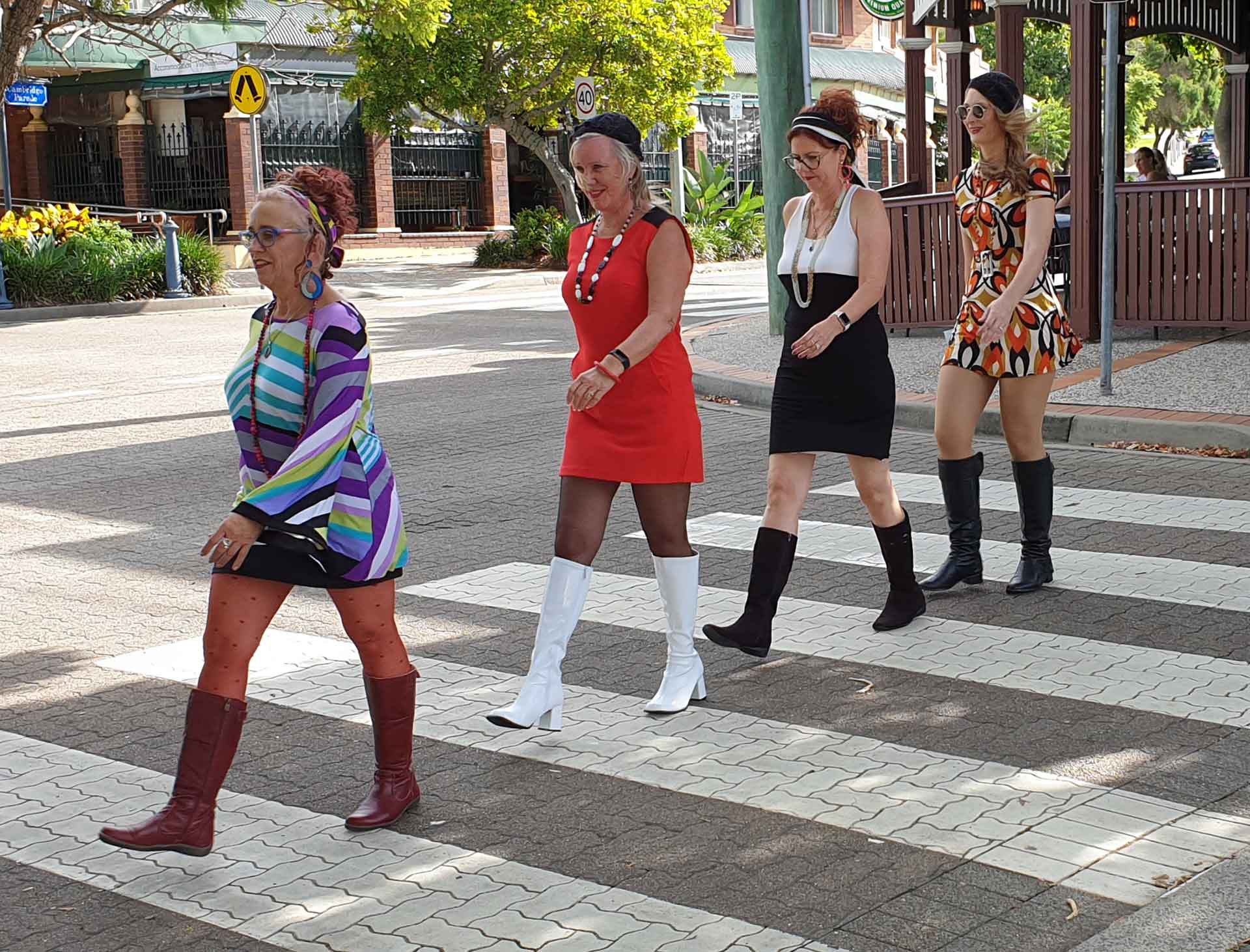 The Bash
The televised Bash kicks off from Winton on 30th August 2020, we will drive from Brisbane to Winton in convoy a few days prior to the required scrutineering of 28th August. The route of the 2020 Bash will have us driving through Kynuna, Cloncurry, Boulia, Bedourie, Birdsville, Innamincka, Leigh Creek, Clare & ending in the Barossa on 9th September. At the time of writing there are approx 120 cars/teams registered for this years event.
Our Goal
Our teams commitment to Variety is to raise $10,000 for our entry into the Bash, the bare minimum for us to enter is $8,500 however the more we can raise the better off these severely disadvantaged kids will be & therefore we are seeking sponsorship in any form. This is of course in addition to the cost of preparing the car to our teams 'Bash readiness' state which we are covering ourselves.
Get Involved
In addition to various team fundraising events such as a fashion parade, trivia night, weekend Bash, themed dinner etc The Beatles Chicks are 'selling off' 2020 sponsorship space on our team car entry Car 60 as follows, all tax deductible with receipts issued from Variety, the Children's Charity.
Boot – $2000
Fenders – front – $1000 each
Fenders – rear – $1000 each
Roof side panels x 2 – 1200mm x 200mm $1000 each
Roof front panel x 1 – 1000mm x 200mm $1500
Roof rear panel x 1 – 1000mm x 200mm $1250
Spot sections x 2 – $750 each
Other options for sponsorship maybe be fuel cards, vouchers, items that can be raffled during some of our fundraising events or even used by the team during the Bash, we would respectfully follow your requests in terms of your sponsorship criteria.
We thank you for reading this & potentially jumping onboard this wonderful charitable event.
Sincerely
Team Car 60 – The Beatles Chicks
Debbie Smith
Team Leader
0427 753 731