Description
50mm Square Axle Galvanised
50mm Square galvanised axle is hot dipped and rated up to a maximum of 2250kg.
Axle length is measured from tip to tip. Axles are supplied with nut, washer and split pin.
Use the Face to Face measurements to calculate Tip to Tip measurement:-
Heavy loads on light axles create axle flex. Axle flex results in axle vibration at high speeds. This vibration occurs in the middle of the axle and causes the axle to "wobble".
Is your axle bending in the middle by more than 5mm? Do yourself a favour and put a straight edge along your axle.
Overloading on your axle causes excessive axle bend and premature aging of springs. As a result, axle flex prematurely ages the trailer spring via trailer vibration at high speeds.
How to measure rim offset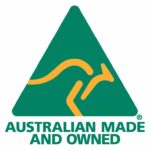 Axles selected for the desired loads, do not suffer from excessive axle bend or vibration fatigue.
Slimline Bearing Sizes – 1450kg
Parallel Bearing Sizes – 1600kg
2 Tonne Standard Bearing Sizes – 2250kg
2 Tonne Dexter Bearing Sizes – 2250kg
Hot Dipped Galvanised Axles are used below:
News Articles
Couplemate Trailer Parts sells only the best quality 50mm Square Galvanised Axle and caravan spare parts throughout Australia.
Customers are welcome to either pickup or take advantage of our low freight rates. Express shipping to Melbourne, Sydney, Brisbane, Perth, Adelaide, Darwin, and Hobart.
We also ship products to New Zealand via Australia Post Air Express.
© Steve Wotherspoon July 9, 2014. Images and text may be copied, provided a link back to the copied page and the source is displayed where the content or image is located.