Description
ProSmart Bluetooth Monitoring featuring SmartLink
ProSmart Bluetooth monitoring via SmartPhones for most brands of battery management systems.
SmartLink is a sensor monitor with an app to easily track multiple sensors and parameters on your adventure, whether you travel by an RV, a boat, a 4WD or an overland vehicle, giving you a wealth of information for comfort and safe travels.
Whilst Odyssey and Controlnode3 monitor BMPRO battery management systems, the Pro smart connect all BMPRO Bluetooth monitors to your existing battery management system.
Prosmart Kit includes
LPG Bluetooth Sensor x 1
Temperature Sensor x 1
Tyre Pressure Gauges x 2
Connection Cables
KEY FEATURES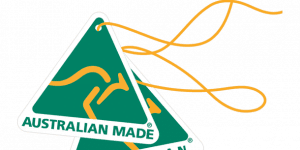 Monitor
Battery voltage
Gas tank levels
Tyre pressure
Temperatures
Level indication of up to 4 water tanks
DIY installation in minutes
Connect up to 40 Bluetooth sensors
Powered by 12V battery
Monitor water levels in your fresh or grey water tanks, gas levels in your BBQ/propane bottles, tyre pressure (TPMS), temperatures in the fridge, freezer or inside your vehicle, as well as your 12V battery charge, all from an easy-to-use app on your smartphone.
ProSmart includes a SmartLink, a powered node that you can easily install and pair to your phone. It allows you to monitor both your wired and Bluetooth sensors – so you can enjoy off-grid travels independent from the presence of an internet connection.
Pair up to 40 SmartConnect Bluetooth sensors, connect up to 4 water tanks, a 12V battery and a wired temperature sensor to monitor the vital parameters at your fingertips.
To install the ProSmart system, place the SmartLink close to the power source (12V battery), mount it on the wall with 4 screws, connect to the battery with the supplied cables, connect the wired temperature sensor if desired, download the free ProSmart app and pair it with the SmartLink. Pair the sensors via your phone – and you are ready to go!
For water tank monitoring, we recommend installing digital water level indicators such as Dippers.
Additional Bluetooth sensors can be added at a later stage if desired.
Currently, the following Bluetooth sensors are available:
SmartTemp – measures temperature in a range of locations throughout the van
SmartSense – provides an accurate reading of the remaining LPG Propane Gas level in the bottle
SmartPressure – maintains accurate recordings of tyre pressure and internal temperature
Couplemate Trailer Parts sells only the best quality ProSmart Bluetooth Battery Management Monitor and caravan spare parts throughout Australia.
Customers are welcome to either pickup or take advantage of our low freight rates. Express shipping to Melbourne, Sydney, Brisbane, Perth, Adelaide, Darwin, and Hobart.
We also ship products to New Zealand via Australia Post Air Express.
© Steve Wotherspoon May 6, 2021. Images and text may be copied, provided a link back to the copied page and the source is displayed where the content or image is located.