Tekonsha Primus IQ
Tekonsha Primus IQ is a budget brake controller with significant big brother main features.
The IQ is the preferred electric trailer brake controller for most caravans and camper trailers.
Features an easy to set, snap in-dash mounting clip and a removable electrical connector.
A proportional electric trailer or caravan brake control, the Primus® IQ is self-levelling. As a result, there is no levelling adjustment required during installation.
A proportional electric brake controller that varies the amount of braking depending on how hard your foot is on the pedal.
Suitable as a controller for Hydrastar Gen7 and Al-ko IQ7 electric / hydraulic brake actuators.
Review Tekonsha Primus installation videos here.
Also, you will appreciate the digital voltage readout depicting a secure electrical connection.
Power Boost for Heavy-Duty Towing
Aside from smoother, more efficient braking, Tekonsha's Primus IQ brake controller also offers a boost feature that gives you more initial braking power for those times when you're towing heavy loads. You can switch boost levels so that the power output to your trailer brakes automatically starts out at either 13% or 25% of the predetermined power setting.
So, if you boost the initial power so that your trailer brakes activate with 25% of the overall intensity at the start, the brakes will reach maximum braking faster. This is particularly beneficial if you are towing a heavy load because the intensity required to stop that load may be far greater than that needed to halt your vehicle. Therefore, sending out more initial power to the trailer brakes - and causing them to reach maximum braking faster - allows you to better control the trailer so that it doesn't push your tow vehicle before coming to a complete stop.
Tekonsha Primus IQ Proportional Braking Features
Utilises Plug-N-Play port for 2-plug adapters
Self-diagnostics illuminate LED when issues occur
Includes a control knob Boost feature
Works proportionally in reverse
Snap-in dash mounting clip and hardware included
Digital LED readout
Limited lifetime warranty
Controlled from the tow vehicle.
Wiring kit included.
Safety Features
The Primus IQ offers advanced safety features to prevent damage to various components of your towing setup. For example, when it is not in use, this brake controller will be in power-saving mode. In this setting, the power draw falls to minimize the drain on your vehicle's battery.
When you stop at red lights or any time that your truck and trailer are at a standstill with the brakes applied for more than 5 seconds, the Primus IQ's "hold" feature will activate. When this happens, the power output to your trailer's brakes will be reduced to just 25% of the preset power setting so that the brakes will not overheat.
If ever there is a time that you need to brake your trailer separately from your tow vehicle - when travelling down a steep incline, for example - the manual override is easily accessible. Pushing this slide bar engages the brakes on your trailer with full power. In addition, when you activate this override, the brake lights on your trailer will illuminate, properly warning those behind you of the braking action of your rig.
In addition to all of those safety features listed above, the Primus IQ offers diagnostics such as:
Open ground
Overload
Output short
Faulty mounting
Power loss
No trailer connection
Automatic Leveling and Simple Installation
The self-levelling feature of the Primus IQ ensures that the brake controller continues to function even as you drive up steep hills or through the mountains. Simply mount it in your cab at a vertical angle that is between 0 degrees (level) and 90 degrees, and the controller will level itself automatically.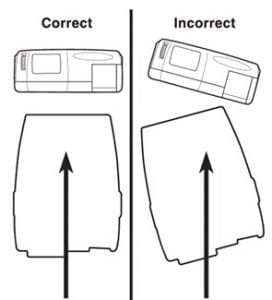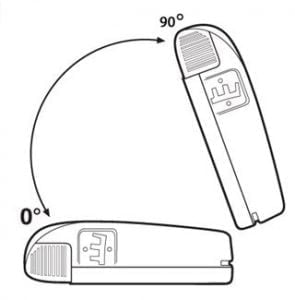 Images courtesy etrailer.com
Note: The Primus IQ must be mounted on a level horizontal (side-to-side) plane and must be lined up with the direction of travel for the internal sensor to function properly.
More links are listed below
Finally, here is a good article about hot joints and how to wire electric brakes here.
Additional information
| | |
| --- | --- |
| Weight | 1 kg |
| Dimensions | 20 × 13 × 7 cm |