Bearing Dollys to suit Holden, Ford and Parallel Bearings
This bearing dolly takes the effort out of changing caravan and trailer bearings. Bearing dollies will last many years. If they mushroom at the head through too much hammering, cut the mushroom with a hacksaw.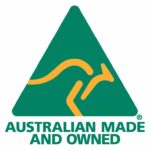 How to install bearing cups
Remove the old bearings then clean out the old grease.
Tap in the outer cup until it is flush with the hub boss.
Grab the bearing dolly and hold it vertically before giving it one smack with a lump hammer. This smack gets the cup started and before the hub journal. You should be able to feel the dolly stabilise on the outer side of the hub journals.
Hold the dolly vertically and smack it home with the hammer. Once you hear a sound change, the cup has bedded itself on the bottom shoulder, and the job is finished.
Lastly, turn the hub over and repeat the procedure on the other side.
Couplemate heavy-duty bearing dollys are a must-have tool for workshops.
Small Dolly Shoulder = 44.6 OD - Outer Cup
Large Dolly Shoulder = 59.5 OD - Inner Cup
Finally, dust Cap Dolly to suit all dust caps or grease caps listed below.
Additional information
| | |
| --- | --- |
| Weight | 4 kg |
| Dimensions | 15 × 8 × 8 cm |