Description
316 Stainless Caliper Piston suit Al-ko and Trojan Calipers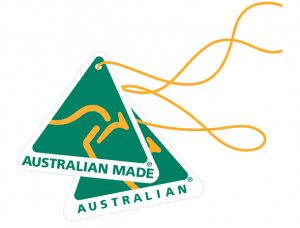 316 stainless caliper piston suit Hydraulic Calipers made by Al-ko and Trojan. This great new product, made in our Brisbane workshops, will undoubtedly put the slide back into your pistons.
Stainless Pistons are precision machined from solid 316 stainless bar.
All Trojan calipers have phenolic pistons factory installed. This type of piston is subject to swelling, wear and tear.
However, Al-ko now has installed stainless calipers in both Dacromet and stainless disc calipers.
For example, hydraulic oil and water is a corrosive mix. The movement of a phenolic piston creates small scouring marks, which, as a result, swells the phenolic piston.
The phenolic piston will become sticky and eventually fail, whereas the 316 Stainless will not absorb moisture and is therefore not subject to swelling.
Purchase associated trailer parts here
Stainless pistons do not rust and help give a maintenance-free solution to hydraulic piston use.
You may like to consider stainless pistons in your stainless hydraulic caliper for improved performance.
Saltwater may enter the piston due to seal wear.
When installing, apply good lashing of hydraulic oil in the piston and around the seal inside the piston.
Owners can buy stainless pistons as an optional extra when purchasing new hydraulic calipers.
When tackling a caliper cleaning job, it is wise to have a new replacement seal kit ready if the old seals become stretched.
The sliding action of the stainless piston gives extended life over a standard piston.
Pro Tip: After installing a stainless piston in your Trojan calipers, empty all hydraulic lines of contaminated hydraulic fluid.
Finally, the quoted price is per piston.
Couplemate Trailer Parts sells only the best quality Hydraulic Caliper Piston 316 Stainless and caravan spare parts throughout Australia.
Customers are welcome to either pickup or take advantage of our low freight rates. Express shipping to Melbourne, Sydney, Brisbane, Perth, Adelaide, Darwin, and Hobart.
We also ship products to New Zealand via Australia Post Air Express.
© Steve Wotherspoon May 11, 2016. Images and text may be copied, provided a link back to the copied page and the source is displayed where the content or image is located.