Description
100mm x 100mm LED Light Kit
100mm x 100mm LED Light Kit includes 2  x 10-30V DC lights.
The kit features a quick fitting plug and play wiring system that eliminates the need for joining wiring, soldering or using scotch locks saving time and consumables.
The lights and wiring are all connected in just seconds using specially developed one-way connectors so each connection is perfect every time.
Kit includes
2 x LED 12v lamps including studs and screws for the mounting bracket.
1 x 7 meter Cable
1 x 1.7 meters of wiring harness to go across the chassis.
3 x pieces of heat shrink for joints.
LED lights available without cable looms are
Quite often installing new lights causes the tow vehicle to flicker. Flickering is a serious problem as the onboard comuter will be reporting s problem to your dash.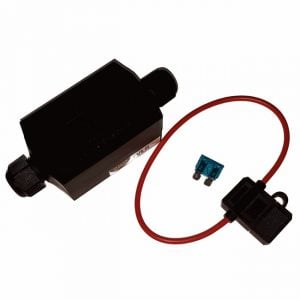 Installing an ECU to bypass the vehicle computer fixes flickering indicator light problems. Purchase ECU's here
The onboard computer is measuring resistance, wattage and voltage drop to the newly installed lamps. It is quite likely the new lamps fall outside the computer specifications.
The best remedy, used by many tow bar installers, is to install a new ECU (electronic control unit) to control the LED light kit.
In 100% of cases, installing the ECU fixes problems with the vehicles flickering lights.
Couplemate Trailer Parts sells only the best quality 100mm x 100mm LED Light Kit and caravan spare parts throughout Australia.
Customers are welcome to either pickup or take advantage of our low freight rates. Express shipping to Melbourne, Sydney, Brisbane, Perth, Adelaide, Darwin, and Hobart.
We also ship products to New Zealand via Australia Post Air Express.
© Steve Wotherspoon January 22, 2019. Images and text may be copied, provided a link back to the copied page and the source is displayed where the content or image is located.