25 AMP
25 Amp Battery Charger
25 Amp Battery Charger by BMPRO is a great choice to service your car, caravan, camper trailer, bike, boat or as a spare battery.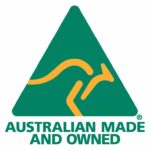 Smart battery chargers stage charging range from 4 to 25 Amp – compatible with all types of lead-acid and lithium (LiFePO4) batteries.
Couplemate supports Australian owned companies employing Australian workers.
Battery Charger Range
The correct size of your battery charger depends on the total capacity of your battery and the number of ampere-hours it takes to charge.
BMPRO have produced this great article on what size battery charger do I choose
For example, a 120 ah battery will take 4/120A=30 hours to charge. The same battery will take approximately 5 hours to charge using a 25Amp charger.
There is also the solar re-charging component to consider,
Showing the single result