Description
Trailer Disc Brake Rotor – ElectroGal
The ElectroGal trailer disc brake rotor is 10 inches in diameter and is used for braking boat trailers up to 1450kg.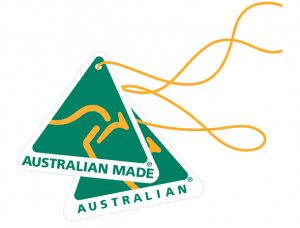 Electrogal disk rotors are manufactured in Australia by Couplemate and feature cross-drilled, slotted discs.
HIgh-grade steel was chosen as the foundation upon which to build this superior disc rotor.
This disc rotor sets the industry standard for disc braked axles and is the most popular rotor used in our axle builds.
ElectroGal
ElectroGal is an electrolytic coating formed on disc rotors due to the application of an electric current onto an anode and cathode.
The disc rotors are chemically clean of oils, dirt, dust and grime before being electrically bonded to a preparation coating before the ElectroGal process.
Cross-Drilled or Slotted
Electrogal disc rotors release gases and particles from the brake pads during braking. These particles form a layer that prevents the pad from touching the disc as effectively. This phenomenon is referred to as brake fade.
Superior braking is achieved by drilling holes through the disc give the gas and particles somewhere to escape.
Slots or grooves on the disc face also allow gases to escape, and there are additional benefits.
The 'scraping' action of the slots can clean the pad, and the edges of the groves increase friction, albeit at the expense of pad wear.
A smooth surface, free of disc and gases improves braking efficiency and provides effective braking.
And finally, like drilled discs, not only is the disc more efficient, but they also look pretty awesome.
Disc stud patterns are Ford, HT, HQ, Commodore and 6 Stud Nissan
Ford 4.5″ P.C.D.
HT 4.25″ P.C.D.
HQ 4.75″ P.C.D.
Commodore 120mm P.C.D.
6 Stud Nissan 114mm P.C.D.
ElectroGal rotors suit standard bearings on 39mm Round Axles to 40mm Square axles or SL bearings for 45mm Round Axles and larger.
A larger capacity braked disc rotor is available for 1600kg and 2250kg ratings and suit 5-stud and 6-stud Landcruiser hubs only.
Compatible with the following equipment:
ElectroGal Disc Brake Rotor – 1450kg Maximum rating
Couplemate Trailer Parts sells only the best quality Trailer Disc Brake Rotor – ElectroGal and caravan spare parts throughout Australia.
Customers are welcome to either pickup or take advantage of our low freight rates. Express shipping to Melbourne, Sydney, Brisbane, Perth, Adelaide, Darwin, and Hobart.
We also ship products to New Zealand via Australia Post Air Express.
© Steve Wotherspoon September 28, 2021. Images and text may be copied, provided a link back to the copied page and the source is displayed where the content or image is located.