Electric Parallel Brake Drum suit Ford. Toyota Landcruiser 200 Series Defender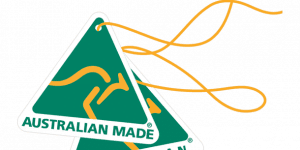 Electric parallel brake drums are 10-inch and built to handle tough terrain. Parallel drums suit axles with parallel bearing profiles to 1600kg.
TIP: Re-tighten wheel nuts daily when on rough outback roads. Severe vibrations will cause untightened wheel nuts to sheer off the drum.
The towing capacity of 10" parallel electric brake drums is 1600kg.
Video: Vibration Fatigue in Caravans and Boat Trailers
Couplemate Trailer Parts makes 100% Australian Made parallel drums. 

What makes Couplemate Electric Brake Drums Different?
Our engineers discovered a little talked about a problem called porosity as a major cause of braking inefficiencies.
Porosity is a series of holes in a casting that causes lower brake shoe adhesion.
In simple terms, a porous surface will have less braking resistance than a non-porous surface.
The best way to explain how to remove air from steel is to understand how air is expelled from concrete. The process of shaking or vibrating the tooling containing a drum casting effectively removes air bubbles, thereby greatly reducing porosity.
Further, during the machining process, our craftsman is on the lookout for the sign of porosity. When found, drums are rejected, scraped and returned to the furnace. As a result, you can be assured the drums you have purchased have undergone rigorous testing and inspecting processes.
Upgrading the electric braking system is a good opportunity to upgrade the existing axle to parallel brakes.
Drum Stud Pattern Specifications
6 Stud Landcruiser PCD 140mm – 6 x 1/2 UNF Studs
Landcruiser PCD 150mm – 5 x 9/16 UNF Studs
Land/cruiser PCD 150mm – 5 x 14mm Studs
Ford PCD 112mm - 5 x 1/2 UNF Studs
Mercedes - 5 x M14 Studs - 130mm P.C.D. Boss 80.5mm
F100 - 5 x 1/2" UNF Studs
F250 - 8 x 1/2" UNF Studs - 6.5" PCD
F250 - 8 x 1/2" UNF Studs - 170mm PCD
F250 - 8 x 1/2" UNF Studs - 6.5" PCD
F250 - 8 x 1/2" UNF Studs - 170mm PCD
5 Stud Landrover Defender - 5/8" Studs
Electric Parallel Brake or Ford Bearing Sizes
Inner ID 35.00mm, OD 59.10mm
Outer ID 35.00mm, OD 59.10mm
Seal ID 43.9mm, OD 59.10mm
Grease Cap 62.5mm
Purchase electric parts here
Premium Off-road Electric Brake Kit
Additional information
| | |
| --- | --- |
| Weight | 10 kg |
| Dimensions | 30 × 30 × 10 cm |
| Stud Pattern | 5 Stud Mercedes – Parallel M14, 8 Stud Dodge Ram – M14, F250, F350, Ford Parallel, 8 Stud 1/2 x 6.5-inch P.C.D, 8 Stud x 1/2 x 170mm P.C.D., 5 Stud Landcruiser – Parallel, 5 Stud Landcruiser 150mm PCD – M14 Studs – Parallel, 5 Stud Landrover Defender 5/8 Parallel x 6.5-inch P.C.D., 5 Stud Landrover Discovery 9/16 Parallel, 6 Stud Landcruiser – Parallel, F100 Parallel |