Description
Electric Parallel Brake Drum suit Ford. Toyota Landcruiser 200 Series Defender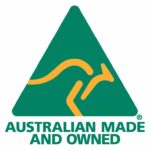 Electric parallel brake drums are 10-inch and built to handle tough terrain. Parallel drums suit axles with parallel bearing profiles to 1600kg are Made in Australia..
TIP: Re-tighten wheel nuts daily when on rough outback roads. Severe vibrations will cause untightened wheel nuts to sheer off the drum.
The towing capacity of 10″ parallel electric brake drums is 1600kg.
Video: Vibration Fatigue in Caravans and Boat Trailers
Couplemate Trailer Parts makes 100% Australian Made parallel drums. 
Upgrading the electric braking system is a good opportunity to upgrade the existing axle to parallel brakes.
Drum Stud Pattern Specifications
6 Stud Landcruiser PCD 140mm – 6 x 1/2 UNF Studs
Landcruiser PCD 150mm – 5 x 9/16 UNF Studs
Land/cruiser PCD 150mm – 5 x 14mm Studs
Ford PCD 112mm – 5 x 1/2 UNF Studs
F100- 5 x 1/2 UNF Studs
5 Stud Landrover Defender – 5/8″ Studs
Electric Parallel Brake or Ford Bearing Sizes
Inner ID 35.00mm, OD 59.10mm
Outer ID 35.00mm, OD 59.10mm
Seal ID 43.9mm, OD 59.10mm
Grease Cap 62.5mm
Purchase electric parts here
Premium Offroad Electric Brake Kit
Couplemate Trailer Parts sells only the best quality Electric Parallel Brake Drum and caravan spare parts throughout Australia.
Customers are welcome to either pickup or take advantage of our low freight rates. Express shipping to Melbourne, Sydney, Brisbane, Perth, Adelaide, Darwin, and Hobart.
We also ship products to New Zealand via Australia Post Air Express.
© Steve Wotherspoon April 11, 2014. Images and text may be copied, provided a link back to the copied page and the source is displayed where the content or image is located.