Showing all 7 results
Unbraked or Lazy Hubs are Australian made for LM, SL, Parallel, 2t Al-ko or Dexter profiles.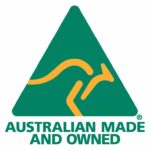 Lazy hubs rated to 1450kg for unbraked Caravan, Camper, and trailer axles. Fit trailer hubs with LM, SL, Parallel, 2t or 3t bearing sets.
Holden and Ford hubs are cast in Australian and subsequently, machined in Couplemate workshops. These hubs are registered with the Australian Made Campaign.
Alternatively, Al-ko manufactures other hubs sold by couplemate.
Galvanised hubs made by Couplemate are galvanised and machined in Brisbane.
Finally, call Couplemate (0733483822) if you have any special stud requirements. For example, eight stud Bedford or F250 rims.