Description
Jockey Wheel Replacement Wheels and Tyres to suit 150mm, 200mm, 350mm
Genuine Quality Jockey Wheel Replacement Wheels and Tyres for Manutec, Alko and Ark models. SIzes of 150mm, 200mm, 350mm, Solid, Pneumatic, Bearing and Brass Axles available.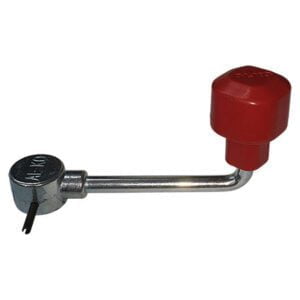 Available models and spare trailer parts:
6″ Steel Boss Replacement Wheel
8″ Al-ko Zinc Rubber
8″ or 200mm Ark XO Series Replacement Wheel
10″ Solid Tyre Replacement
10″ Solid Replacement Wheel
Pneumatic Tube to suit 10″ Wheels
10″ Pneumatic Wheel
Firstly, a jockey wheel is an indispensable trailer and caravan accessory. It enables the safe storage and transport of your caravan/trailer when it's not attached to the tow vehicle. Therefore, it makes hooking up the trailer to your vehicle hassle-free.
Secondly, an ideal replacement wheel makes it easy for you to move the trailer or caravan without your vehicle. In short, it improves the mobility of your rig. This has a static loading capacity of 800 kg, making it a perfect choice for heavy-duty units.
Finally, similar products are available like grub screw replacement handles.  Similarly, we also have twin heavy-duty clamps, replacement Bolt-on Clamps and other spare parts.
Purchase replacement jockey wheels here
Couplemate Trailer Parts sells only the best quality Jockey Wheel Replacement Wheels and Tyres and caravan spare parts throughout Australia.
Customers are welcome to either pickup or take advantage of our low freight rates. Express shipping to Melbourne, Sydney, Brisbane, Perth, Adelaide, Darwin, and Hobart.
We also ship products to New Zealand via Australia Post Air Express.
© Steve Wotherspoon September 30, 2014. Images and text may be copied, provided a link back to the copied page and the source is displayed where the content or image is located.