Description
Galvanised Safety Chain – 64cm long caravans and trailers to 3.5t
Galvanised Safety Chain – 64cm is the standard chain length used by Jayco and most Australian caravan and camper manufacturers.
The caravan and trailer safety chain are essential in case of coupling failure between vehicle and trailer. Worn tow balls and couplings are a major cause of coupling detachment from the towing vehicle.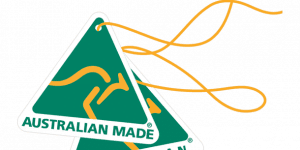 We think it is important you should know that this safety chain is made in Australia.
The Safety Chain rating is stamped every four links.
Two chains per trailer or caravan are mandatory on all trailers over 2.5t.
Note: We can also cut the safety chain to a special length for OEM.
Is your trailer or caravan chain too short?
The solution
cut the trailer safety chain from your chassis rail, leaving only the welded link remaining on your chassis.
Install a new piece of rated galvanised 13mm longer chain.
Connect the hammerlock to the new chain and the welded link on your chassis rail.
What you cannot do
Join multiple shackles until you reach the desired length.
Insert un-rated links
Galvanised Safety Chain and shackles are illegal on all trailers over 3.5t.
It is essential to remember
No chain welding over 2.5t
No chain welding below the chassis rails.
Trailers up to 2.5 tonnes ATM must have at least one safety chain complying with AS 4177.4 – 1994 (Trailer and light trailer towing components – Safety chains up to 3.5 tonnes capacity), or as amended from time to time. This standard allows for steel safety chains by the following:
to 1.0 tonne, a chain size of 6.3 mm
up to 1.6 tonnes, a chain size of 8 mm
up to 2.5 tonnes, a chain size of 10 mm
Purchase spare parts and attachments for Dee Shackles
Couplemate Trailer Parts sells only the best quality Galvanised Safety Chain – 64cm Long and caravan spare parts throughout Australia.
Customers are welcome to either pickup or take advantage of our low freight rates. Express shipping to Melbourne, Sydney, Brisbane, Perth, Adelaide, Darwin, and Hobart.
We also ship products to New Zealand via Australia Post Air Express.
© Steve Wotherspoon November 5, 2016. Images and text may be copied, provided a link back to the copied page and the source is displayed where the content or image is located.