Safety Chain Holder to 3.5t
Trailers and caravans up to 3.5t use safety chain holders. This holder is suitable for use on 10-mm and 13-mm safety chains.
Welding to the trailer or caravan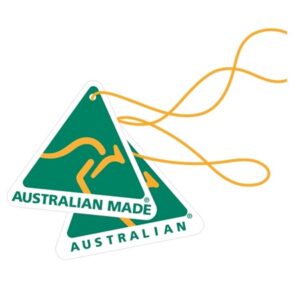 Legislation requires the chain holder to be welded on its entire length, top, and bottom, for at least 110mm.
The Couplemate chain holder meets the loading requirements of Section ADR62/02 Clause 14.4 and is a major supplier to OEM.
Test Results
Longitudinal Tension - 9.81 x ATM (kg) - 37kN - Pass
Vertical Tension - 0.5 x 9.81 x ATM (kg) - 18.9kN - Pass
Specifications for Manufacturers
Trailers up to 2.5t use one safety chain whereas trailers over 2.5t use 2 safety chains.
Stamp every 4 links of the safety chain. The characters on the links are at least 1.5 mm high for chains less than 8 mm in link diameter and
not less than 2 mm high for chains 8 mm and above.
When welding the safety chain to the chassis, weld at least 50% of the chain link, horizontally.
It is permitted to use a hammerlock to link a safety chain to a chain holder, provided the holder has a 4140 steel pin.
The top and bottom plates are 8mm and laser cut in Australia.
Smaller plates are not recommended as they are unlikely to pass the break-load limits tests unless they are manufactured from high-tensile steel.
Find the correct size dee shackle here.
Hammerlocks
Use a 10mm hammerlock to secure the chain to the chain holder for caravans up to 2.5t.
Use a 13mm hammerlock to secure the chain to the chain holder for caravans between 2.5t and 3.5t.
Review safety chain legislation here.
Further, check your breakaway lanyard when hooking up your safety chains.
Finally, will this article alarm or surprise you?
Purchase attachments for Safety Chains and Dee Shackles
Additional information
| | |
| --- | --- |
| Weight | 1 kg |
| Dimensions | 12 × 5 × 5 cm |