Description
Last updated on January 19th, 2020 at 09:09 am
45mm shackle hanger kit is suited to tandem trailers up to 1500kg. Note: Hangers are not galvanised as these parts need to be welded.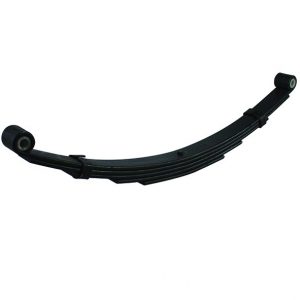 Use only on 8mm eye springs. (710mm eye to eye)
The de-rating factor does not apply to load sharing suspension systems.
Purchase 710mm Shackle springs by clicking the image.
Purchase 635mm Shackle springs here.
Important to note that the hangers be installed 735mm from centre of eye to centre of the front and rear hanger.
Shock loading conditions can cause the shackle hangers installed greater than 735mm centres to hit the centre rocker bar.
Hangers installed closer than 735mm centres causes the trailer spring to lock onto the centre rocker and prevent load sharing.
Problems caused by incorrect hanger locations. This video answers all your spring hanger questions.
45mm Hanger Kit comprises the following parts
Purchase the galvanised version here.
45mm Shackle Hanger Kit for 8mm Shackle Springs
Couplemate Trailer Parts sells only the best quality 45mm Shackle Hanger Kit and caravan spare parts throughout Australia. Customers are welcome to either pickup or take advantage of our low freight rates. Express shipping to Melbourne, Sydney, Brisbane, Perth, Adelaide, Darwin, and Hobart. We also ship products to New Zealand via Australia Post Air Express.