Description
Last updated on January 11th, 2020 at 12:27 pm
4WD Rear Bar Swing Away Spare Wheel Hub Lock and Clamp Australian Made
4WD Rear Bar Swing Away Spare Wheel Hub Lock and Clamp to suit many applications including spare wheel mounts, jerrycan mounts, gas bottle mounts.
The clamp and locks are an extra security procedure for two reasons:
Helps prevent rear entry into your 4WD
Assists accidental unlatching of your spare wheel carrier and Jerry carrier assembly.
All Stub axles are 250mm long.
Inner ID 31.75mm, OD 59.10mm
Outer ID 19.05mm, OD 45.20mm
Seal ID 37.5mm, OD 59.10mm
Grease Cap 45.20mm
Inner ID 35.00mm, OD 59.10mm
Outer ID 22.00mm, OD 45.20mm
Seal ID 43.9mm, OD 59.10mm
Grease Cap 45.20mm
Inner ID 50mm, OD 89.96mm – HR30210
Outer ID 31.75mm, OD 61.95mm – 15123/15245
Seal ID 60.3mm, OD 89.96mm – 64607
Grease Cap OD 63mm – DC2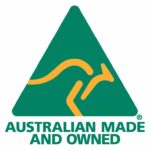 We do not use Japanese bearings in these profiles because they are not used in a high-speed capacity.
As the stub axle gets larger in size the capacity of the loading increases.
This 45mm Round Swivel Swingaway Hub is suited to a multitude of attachments including 14-inch wheels, jerry can and gas holders or even tool trays.
We can build these swivel hubs up to 2t capacity
Couplemate Trailer Parts sells only the best quality Swing Away Spare Wheel Mount | 4WD | Lock | Clamp and caravan spare parts throughout Australia. Customers are welcome to either pickup or take advantage of our low freight rates. Express shipping to Melbourne, Sydney, Brisbane, Perth, Adelaide, Darwin, and Hobart. We also ship products to New Zealand via Australia Post Air Express.