3" Tow Ball | Suit 10t Gooseneck | CTA-047277
10t x 3" Tow Ball. 2-inch Shank Diameter rated to 10,000kg. This product is not pre-drilled but does come with a split pin.
ADR Approved
CTA 047277
D-Value 58kN
V-Value 40kN
10t x 3 tow ball suit 10t Gooseneck or Fifth Wheel Couplings. As of 2023, this product is Made in Australia.
3" Tow Ball tested in Australia to ADR62/2. Find out what a CTA number means here.
This ball can be used in a 40mm tow bar mount position.
10t ball dimensions are as follows:
Length - 190mm
Thread length - 48mm
Total shank - 87.3mm.
Thread diameter - 44.4mm
Shank diameter - 50.6mm
Associated Parts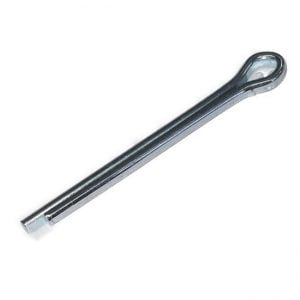 To comply with Australian standards, a 3" tow Ball must be stamped with the following:
Size
Capacity
Manufacturers name
Furthermore, 3" Tow Balls must comply with Australian standards and ADR 62/2. The torque setting for the CM298 Tow Ball – 1 ¾" x 12 TPI UNF thread – SAE 10"5 material is 2297 lbs. Ft (3114 NM) for Non-Lubricated. Lbs.Ft to NM x 1.356
Changes to ADR Tow Balls
It is not practical to change ADR-tested tow balls due to the high compliance cost. The balls must be re-tested once changes occur.
It is wise to purchase your tow ball and design your gooseneck setup.
The gooseneck coupling that suits this ball is the CM520.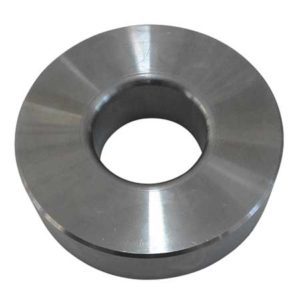 The dealer arranges for the installation: please consider the intended application and the customer's preference.
Customers need to consider the strength of the towbar or bedplate and the rating and certification of the coupling before installation. Ball collars are available to strengthen the bedplate.
IMPORTANT NOTICE
When you purchase from Couplemate Trailer Parts, your CTA identification number (047277) is on your Invoice. The CTA for the product will be the same as on your Invoice. All CTA documents can be provided upon request.
Show vehicle inspectors this invoice during your trailer or invoice inspections if required.
Additional information
| | |
| --- | --- |
| Weight | 8 kg |
| Dimensions | 20 × 8 × 8 cm |