Tow Ball Mounting Collar to secure 10t tow balls
Install a tow ball collar on plates smaller than the 40mm plate. Help prevent the mounting plate from bending under stress loads.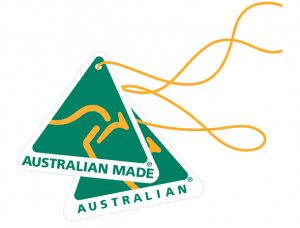 10t ball collar solves a problem mounting 10t tow ball mounted on a ute tray back. The customer felt his existing installation needed strength as it would not withstand the loads asserted by a 10t gooseneck coupling.
Ideal when your bedding plate or tow ball platform requires strengthening.
Bed plates used in gooseneck tow balls can be as thin as 10mm as opposed to 35mm.
A collar significantly strengthens the Gooseneck mounting plate area.
This collar is used on plates smaller than the 40mm plate is used to secure the tow ball into position on a utility body.
As a result, this helps prevent the mounting plate from bending or cracking under stress loads.
Collar Specifications
Diameter - 120mm
Thickness - 36mm
Hole size - 50.9mm
Steel grade - K1020.
Towing collars are not designed for use on Hayman Reese tow bars.
Associated Parts
Installation instructions
Lock the castellated nut into position.
Drill a hole.
Insert the split pin into the hole.
Bend the split pin back over the nut.
The purpose of the split pin is to ensure zero movements under all driving conditions.
Further, machined flat spots on either side of the shoulder allow the ball to be grabbed with a spanner to assist in locking the castellated nut.
10t ball dimensions are as follows:
Length - 190mm
Thread length - 48mm
Total shank - 87.3mm.
Thread diameter - 44.4mm
Shank diameter - 50.6mm
Purchase associated equipment here.
Trailer Parts News Articles
Additional information
| | |
| --- | --- |
| Weight | 6 kg |
| Dimensions | 15 × 15 × 5 cm |