Pintle Ring Coupling Trailer Lock
Unsecured trailers owned by builders and tradies are targeted for theft daily.
Plumbers and Tradies around most building sites or compounds lock their tools up, but what about the trailer coupling?
Unfortunately, valuable tools are easy to cash and end up for sale on auction sites like eBay and others.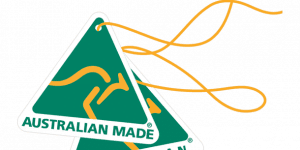 Don't become another insurance claim. Instead, install a Couplemate CM060 pintle ring coupling lock and have some peace of mind when leaving your work trailer unwatched.
How much value is in your trailer?
All of your worldly possessions, right?
So let's put an amount on it, $5,000 or more if you had to replace everything?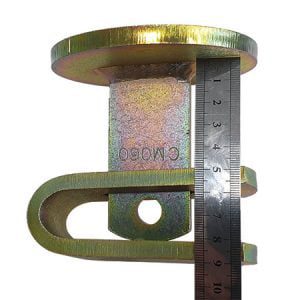 The Couplemate pintle hook lock is designed to fit all pintle hooks.
Purchase a variety of trailer locks and hitch pin locks here.
Caravan and Trailer Insurance
Why insure your caravan or trailer? To protect your investment is the right answer.
Did you know that CIL, Club Marine and most of the insurance industry will increase your premium if you cannot provide evidence of a trailer lock purchase?
Why? The Insurance Company view is that you are responsible for the safe storage of your equipment 24 hours a day.
Should your trailer be stolen, Insurance Companies are not likely to deny your claim, but they are likely to increase the premium excess on your application.
Club Marine and other insurance company excess can go as high as $2,000 if you cannot provide a trailer lock receipt for a stolen boat. Click here for the club marine report on trailer locks.
A pintle lock secure on your trailer is not the ultimate theft prevention. However, it will deter immediately impulse theft. If the crooks want your rig, they will steal it. If they know what is inside and want it, you better keep it locked behind a garage door.
The pintle lock is made from SA5-plated solid steel construction to prevent rust.
Furthermore, the Pintle Trailer lock will fit 2 inch and 3-inch pintle trailer couplings.
Finally, this simple pintle lock helps prevent thieves from stealing your trailer and valuable equipment inside your van.
Pintle Hitch Coupling Trailer Lock
Additional information
| | |
| --- | --- |
| Weight | 1 kg |
| Dimensions | 10 × 10 × 6 cm |