Description
45mm square galvanised lazy or unbraked axle is used on tandem trailers and has a maximum weight rating of 1600kg in a parallel configuration.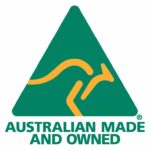 When the lazy axle is used as a single axle, the rating is 750kg as a result of having no brakes. Tandem axle maximum rating is 2000kg as long as one axle is braked.
Galvanised Unbraked Axle kit comprises:
The axle is greased and factory assembled
Unbraked axles are made in Australian made and galvanised.
Available Stud Patterns
Ford – Slimline
HT Holden – Slimline
HQ Holden – Slimline
6 Stud Landcruiser – Slimline
5 Stud Landcruiser – Slimline
6 Stud Landcruiser Parallel
5 Stud Landcruiser Parallel
Review more galvanised axles below
45mm Square Galvanised Lazy Axle
Couplemate Trailer Parts sells only the best quality 45mm Square Galvanised Lazy Axle and caravan spare parts throughout Australia. Customers are welcome to either pickup or take advantage of our low freight rates. Express shipping to Melbourne, Sydney, Brisbane, Perth, Adelaide, Darwin, and Hobart. We also ship products to New Zealand via Australia Post Air Express.