Description
Last updated on December 4th, 2019 at 03:55 pm
40mm Square Axle Galvanised are rated up to 1000kg on LM bearings. Measure your axle from tip to tip. Axles supplied with nut, washer and split pin.
Axle Flex
Heavy loads on light axles create what we call axle flex.
Axle flex is a result of axle vibration at high speeds.
This vibration occurs in the middle of the axle.
The result from axle flex is premature aging of trailer spring and trailer vibration at high speeds.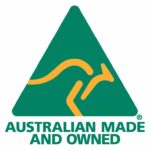 If your 40mm Square Axle is bending in the middle by more than 5mm your axle needs replacing with 45mm Round or Square axle depending on the width of your trailer.
Wider trailers require square axles for best suspension performance.
Standard Bearing Sizes are
Other axles can be found here
40mm Square Axle Galvanised and Australian Made by Couplemate
Couplemate Trailer Parts sells only the best quality 40mm Square Axle | Galvanised and caravan spare parts throughout Australia. Customers are welcome to either pickup or take advantage of our low freight rates. Express shipping to Melbourne, Sydney, Brisbane, Perth, Adelaide, Darwin, and Hobart. We also ship products to New Zealand via Australia Post Air Express.