Description
Last updated on November 8th, 2019 at 05:03 pm
45mm Square Lazy Axle Assembly with hubs and Japanese bearings.
If you require a galvanised 45mm square axle please click this link. Our galvanised axles are cut from Australian steel and galvanised in Brisbane. We then machine the finished galvanised product.
The 45mm Square  Axle Assembly comes with Japanese bearings and hubs, ensuring the best quality. It consists of the following:
45mm Square Axle Assembly is ideal for trailers up to 1450kg on slimline bearings and up to 1600kg on parallel bearings.
Japanese bearings can also be found by clicking this link.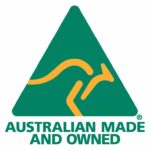 Note: Recommended for heavier loads and tandem trailers or wide trailers over 2000mm. Very popular axle for car trailers and the top axle choice for horse floats.
Wide 45mm square unbraked axle assembly is your solution to axle flex from smaller axles.
Axle Flex will rapidly wear your springs due to the reverberation of vibration from the centre of the axle back to the spring.
As a result of axle flex, the spring is working twice as hard as it should.
Read our article about vibration fatigue.
Axles and ratings as follows
45mm Square Lazy Axle Assembly
Couplemate Trailer Parts sells only the best quality 45mm Square Unbraked Lazy Axle Kit and caravan spare parts throughout Australia. Customers are welcome to either pickup or take advantage of our low freight rates. Express shipping to Melbourne, Sydney, Brisbane, Perth, Adelaide, Darwin, and Hobart. We also ship products to New Zealand via Australia Post Air Express.