Description
39mm Galvanised Round Stub Axle for boat trailers
39mm Galvanised Round Stub Axle are commonly used as spare wheel carriers on boat trailers. Can be welded into a hollow steel tube.
We understand how to make a bad axle and we know what makes an axle good. Couplemate stub axles are made in Australia by trained technicians to Australian standards.
39mm Round Stub Axles rating is 375kg each or 750kg per pair and include nut washer and split pin. When ordering please chose the axle length from our tip to tip drop down menu.
Seal Shoulder
The seal shoulder is an essential factor when selecting stub axles.
Electric stub axles have a seal should set back 128mm for standard slimline bearings and 140mm for parallel bearings.
Marien stub axles have a rear shoulder 115mm to accommodate a marine seal.
Please measure the back shoulder before ordering replacement trailer parts or spare parts.
Towing rated capacity
750kg each or 1450kg per pair when installed on slimline bearings
1600kg per pair when mounted on parallel bearings.
Suitable for welding onto 45mm Square beam to create an overlay axle. Ideal overly is 50mm
LM Bearing Sizes are
We recommend you use only Japanese Bearings.
Badly turned axles will definitely cause bearing problems.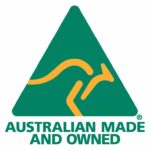 Yes, Chinese and Indian axles are cheap to buy but are they a good investment?
50mm Round tube with a wall thickness of 5mm retains the 750kg rating for a pair of 39mm Round Stub Axles.
Understanding Axles and how to identify a good axle and a bad axle.
Purchase a variety of stub axle we manufacture here
How Vibration fatigue causes axle failure in caravans, campers and trailers.
Couplemate Trailer Parts sells only the best quality 39mm Round Stub Axle – Galvanised and caravan spare parts throughout Australia.
Customers are welcome to either pickup or take advantage of our low freight rates. Express shipping to Melbourne, Sydney, Brisbane, Perth, Adelaide, Darwin, and Hobart.
We also ship products to New Zealand via Australia Post Air Express.
© Steve Wotherspoon December 15, 2016. Images and text may be copied, provided a link back to the copied page and the source is displayed where the content or image is located.