45mm Round Unbraked Lazy Axle Assembly
45mm round axle assembly kit with lazy or unbraked hubs and Japanese bearings.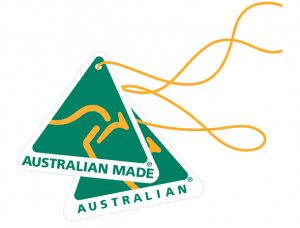 Here is why Couplemate make one of the best-unbraked axles
BlueScope Steel
Quality Hubs
Japanese Bearings
Pre-assembled to factory specifications.
Finally, Couplemate's lifetime warranty against faulty craftsmanship.
I recommend Japanese bearing on all trailer builds and caravan servicing work.
Axle includes:
45mm round lazy axle kit is ideal for trailers up to 1450kg.
Note: 45mm Square axles are recommended for heavier loads and tandem trailers or wide trailers over 2000mm. Undersized axles and heavy loads cause vibration fatigue.
Learn about axle vibration fatigue here.
A wide 45mm Round Axle Assembly Trailer suffers from axle flex if overloaded. Axle flex will rapidly wear your springs due to the reverberation of vibration from the centre of the axle back to the spring.
Effectively, your spring is working twice as hard as it should.
Learn how to replace broken springs here.
Axles and ratings are as follows
Calculating The Correct Axle Measurements
As a result of viewing the video above, calculate the face-to-face measurement.
Measure the offset wheel. The wheel offset is the distance between the inside of the hub and the outside of the rubber.
Add 50 mm to the offset. Alternatively, choose the distance between the rubber and the chassis.
Multiply by 2 for both sides. Add your chassis width to the above number.
Metric to Imperial Converter
Convert Imperial (inches) to metric (mm)
Still unsure of what measurements to take? Check out this handy guide below:
[P] - Check material specifications. What size and profile is the axle (for example, 45mm Square)
[T] - Overall axle length (tip to tip)
[F] - Hub face-to-hub face measurement
[A] - Chassis width
[C] - Tyre clearance
[B] - Back offset
[H] - Tyre to chassis
[G] - Axle pad centres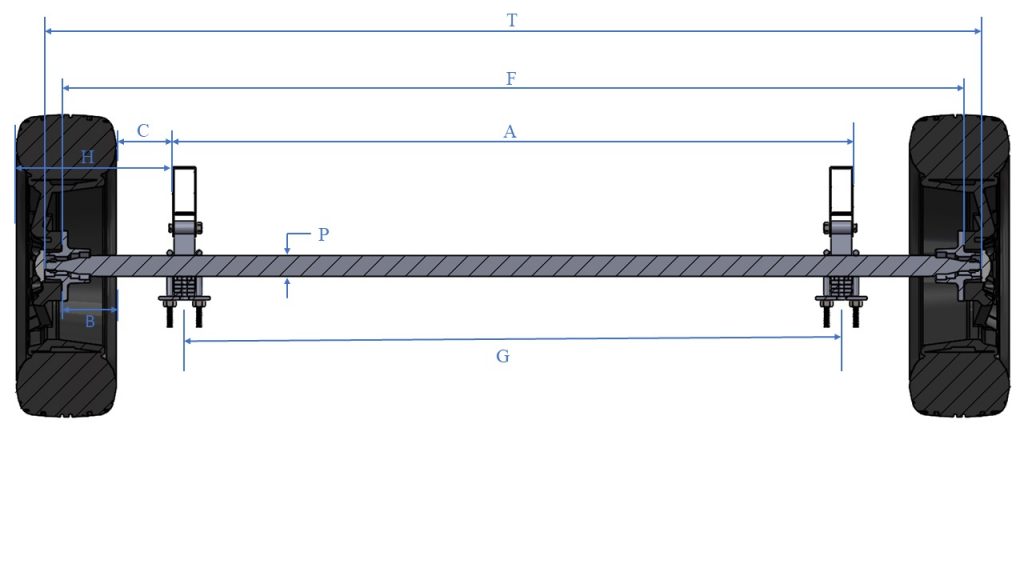 Identifying Bearing Combinations
You will also need to identify your bearing combination, which can be done by pulling off a hub and bearings and locating the number laser engraved onto the bearing. You will require both the inner and the outer bearing numbers.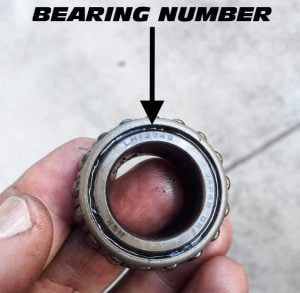 Additional information
| | |
| --- | --- |
| Weight | 70 kg |
| Dimensions | 240 × 50 × 50 cm |
| Stud Pattern | Ford Parallel, 5 Stud Landcruiser – Parallel, 5 Stud Landrover Defender 5/8 Parallel x 6.5-inch P.C.D., 6 Stud Landcruiser – Parallel, Cortina (4 x 107.95mm), Gemini – 4 x 7/16 UNF Studs, Honda – 4 x 7/16 UNF Studs, Pulsar – 4 x 7/16 UNF Studs, Toyota Corolla – 4 x 7/16 Studs, Datsun – 4 x 7/16 UNF Studs, Mini – 4 x 7/16 UNF Studs, Mazda – 4 x 7/16 UNF Studs, Subaru – 4 x 7/16 UNF Studs, Ford (5 x 114.30mm), Holden HT (5 x 107.95mm), Holden HQ (5 x 120.65mm), Holden Commodore (5 x 120mm), Land Cruiser 6S, Land Cruiser, 5s Landcruiser (5 x 150mm), 5S Landcruiser – 5 x 14mm Studs, Nissan – 6 x 1/2 UNF Studs, Nissan – 6 x 12mm Studs, Ford F100 – 5 x 1/2 UNF Studs, 5 Stud Landrover Discovery 5/8, 5 Stud Landrover Defender |
| Face to Face Length | 1325mm, 1350mm, 1375mm, 1400mm, 1425mm, 1450mm, 1475mm, 1500mm, 1525mm, 1550mm, 1575mm, 1600mm, 1625mm, 1650mm, 1675mm, 1700mm, 1725mm, 1750mm, 1775mm, 1800mm, 1825mm, 1850mm, 1875mm, 1900mm, 1925mm, 1950mm, 1975mm, 2000mm, 2025mm, 2050mm, 2075mm, 2100mm, 2125mm, 2150mm, 2175mm, 2200mm, 2225mm, 2250mm, 2275mm, 2300mm, 2325mm, 2350mm, 2375mm |