Description
50mm Square Electric Braked Axle Kit – all 2t Axle Kits use Japanese Bearings
50mm Square Electric Braked Axle Kit 2t is recommended for trailers designed to tow earth moving equipment. The total towing capacity is 4.5t on a tandem trailer.
The trouble with a lighter brake kit is they fail the reverse test where sharp angles place extraordinary pressure on the inside rear of the tandem setup.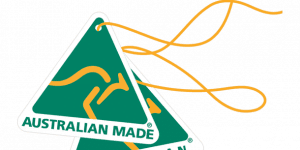 Snapped axles are not common for this range of axles. 4.5t rated kits all use this type of electric braked axle kit.
50mm Square Electric Axle Kit 2t will fix any problem you may be having with a lighter axle kit. This axle assembly kit includes:
2t Japanese Caravan Bearing Kit
How to calculate Face to Face measurement on your axle. Measure the wheel offset.
The offset is the distance between the inside of the hub on the rim and the outside of the rubber. Add 25mm or the gap between the rubber and the chassis. Multiply by 2 for two sides and then add your chassis width.
Your rocker roller springs for this setup can found by clicking this link.
Do not forget to leave your phone number at checkout. If your braked axle selections or other trailer parts look mismatched, I will call you.
Caravan Electric brake FAQ can be view by clicking here.
Building a big heavy Tandem? Consider these drop legs:
Calculating The Correct Axle Measurements
As a result of viewing the video above, calculate the face to face measurement.
Measure the offset wheel. The wheel offset is the distance between the inside of the hub and the outside of the rubber.
Add 50 mm to the offset. Alternatively, choose your own distance between the rubber and the chassis.
Multiply by 2 for both sides. Add your chassis width to the above number.
Metric to Imperial Converter
Convert Imperial (inches) to metric (mm)
Still unsure of what measurements to take? Check out this handy guide below:
[P] – Check material specifications. What size and profile is the axle (for example, 45mm Square)
[T] – Overall axle length (tip to tip)
[F] – Hub face to hub face measurement
[A] – Chassis width
[C] – Tyre clearance
[B] – Back offset
[H] – Tyre to chassis
[G] – Axle pad centres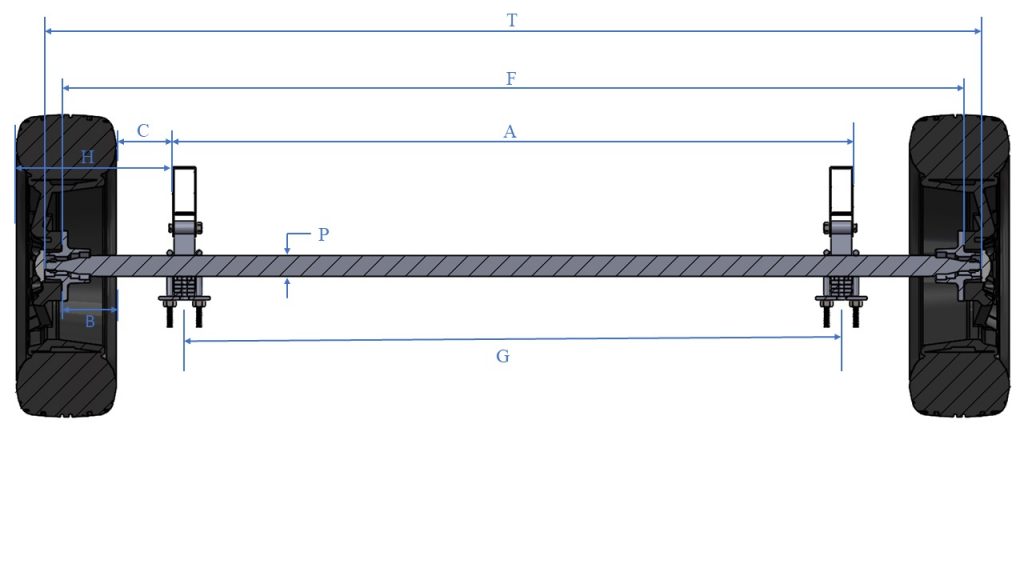 Identifying Bearing Combinations
You will also need to identify your bearing combination which can be done by pulling off a hub and bearings, and locating the number laser engraved onto the bearing. You will require both the inner and the outer bearing number.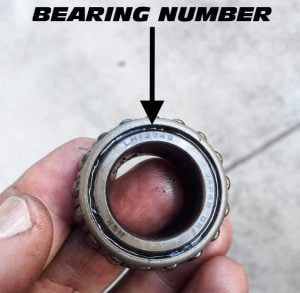 Understanding the Calculation
The Face to Face measurements to calculate Tip to Tip measurement is as follows
S/L 150mm Lazy add 100mm
S/L 10" Electric Drum add 103mm
2T 205mm Lazy add 172mm
10" Disk Rotor add 98mm
PLL 10" Electric Drum add 122mm
2T 12" Electric Drum add 172mm
All Couplemate electric braked axles are machined and assembled in Brisbane. Couplemate manufactures caravan axles guaranteed for life.
Purchase other braked axles here:
Couplemate Trailer Parts sells only the best quality 50mm Square 2t Electric Braked Axle Kit and caravan spare parts throughout Australia.
Customers are welcome to either pickup or take advantage of our low freight rates. Express shipping to Melbourne, Sydney, Brisbane, Perth, Adelaide, Darwin, and Hobart.
We also ship products to New Zealand via Australia Post Air Express.
© Steve Wotherspoon April 7, 2014. Images and text may be copied, provided a link back to the copied page and the source is displayed where the content or image is located.