50mm Square Galvanised 2t Overlay Axle
50mm Square Galvanised Overlay Axle made in Australia to your specifications and comprises of:
Solid Beam
50mm Stub Axle suit 2t bearing kits
The overlay portion is 50mm
Weld Rings to suit 12" Electric Brakes - optional extra.
Suit bearing sizes
After ordering, we require the following information because we like it right the first time.
Wheel Backspace
Outside to Outside Chassis width
All our 50mm overlay 2t axles are built identically with zero variation in camber.
Calculating The Correct Axle Measurements
Measure the offset wheel. The wheel offset is the distance between the inside of the hub and the outside of the rubber.
Add 50 mm to the offset. Alternatively, choose your own distance between the rubber and the chassis.
Multiply by 2 for both sides. Add your chassis width to the above number.
Metric to Imperial Converter
Convert Imperial (inches) to metric (mm)
Still unsure of what measurements to take? Check out this handy guide below:
[P] - Check material specifications. What size and profile is the axle (for example, 45mm Square)
[T] - Overall axle length (tip to tip)
[F] - Hub face to hub face measurement
[A] - Chassis width
[C] - Tyre clearance
[B] - Back offset
[H] - Tyre to chassis
[G] - Axle pad centres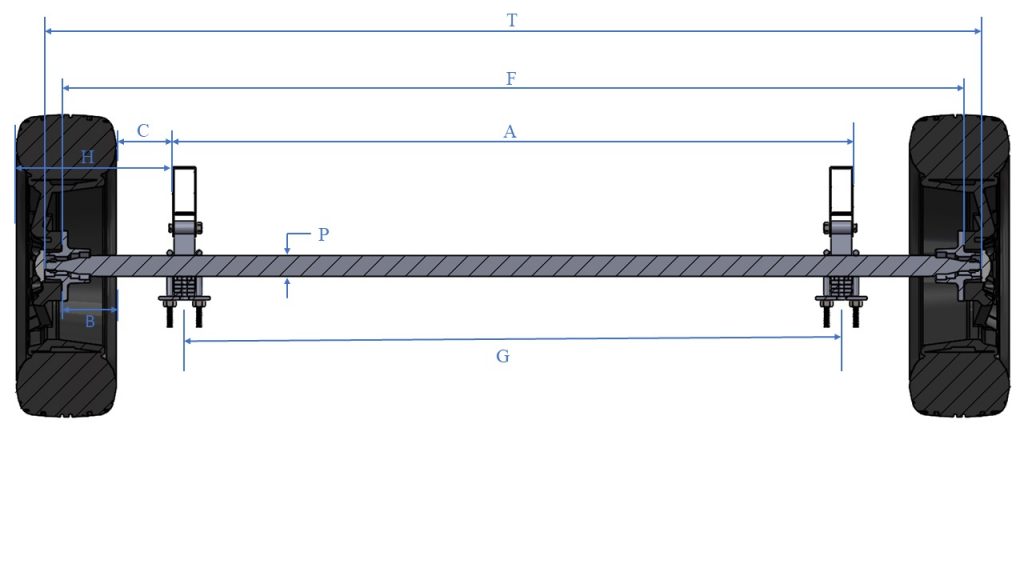 Identifying Bearing Combinations
You will also need to identify your bearing combination which can be done by pulling off a hub and bearings and locating the number laser engraved onto the bearing. You will require both the inner and the outer bearing numbers.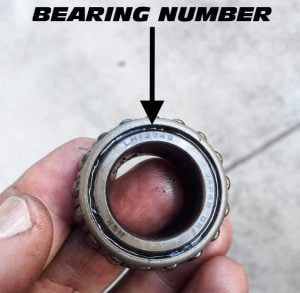 Should you require a galvanised fitted overlay axle, no problem just let us know your requirements.
Additional information
| | |
| --- | --- |
| Weight | 90 kg |
| Dimensions | 240 × 60 × 60 cm |
| Tip to Tip Measurement | 1200mm Long, 1225mm Long, 1250mm Long, 1275mm Long, 1300mm Long, 1325mm Long, 1350mm Long, 1375mm Long, 1400mm Long, 1425mm Long, 1450mm Long, 1475mm Long, 1500mm Long, 1525mm Long, 1550mm Long, 1575mm Long, 1600mm Long, 1625mm Long, 1650mm Long, 1675mm Long, 1700mm Long, 1725mm Long, 1750mm Long, 1775mm Long, 1800mm Long, 1825mm Long, 1850mm Long, 1875mm Long, 1900mm Long, 1925mm Long, 1950mm Long, 1975mm Long, 2000mm Long, 2025mm Long, 2050mm Long, 2075mm Long, 2100mm Long, 2125mm Long, 2150mm Long, 2175mm Long, 2200mm Long, 2225mm Long, 2250mm Long, 2275mm Long, 2300mm Long, 2325mm Long, 2350mm Long, 2375mm Long, 2400mm Long, 2425mm Long, 2450mm Long, 2475mm Long |