45mm Square Stub Trailer Axle - Slimline, Parallel and Dexter
45mm Square Stub Trailer Axle are used on larger boat trailers and farm trailers up to 1500kg and as a spare wheel carrier.
Couplemate makes one of the best stub axles due to super-smooth finishing tools.
Select from an electric or marine turn. Electric turn suits both electrical and hydraulic backing plates. Marine turn fits marine or unbraked axles.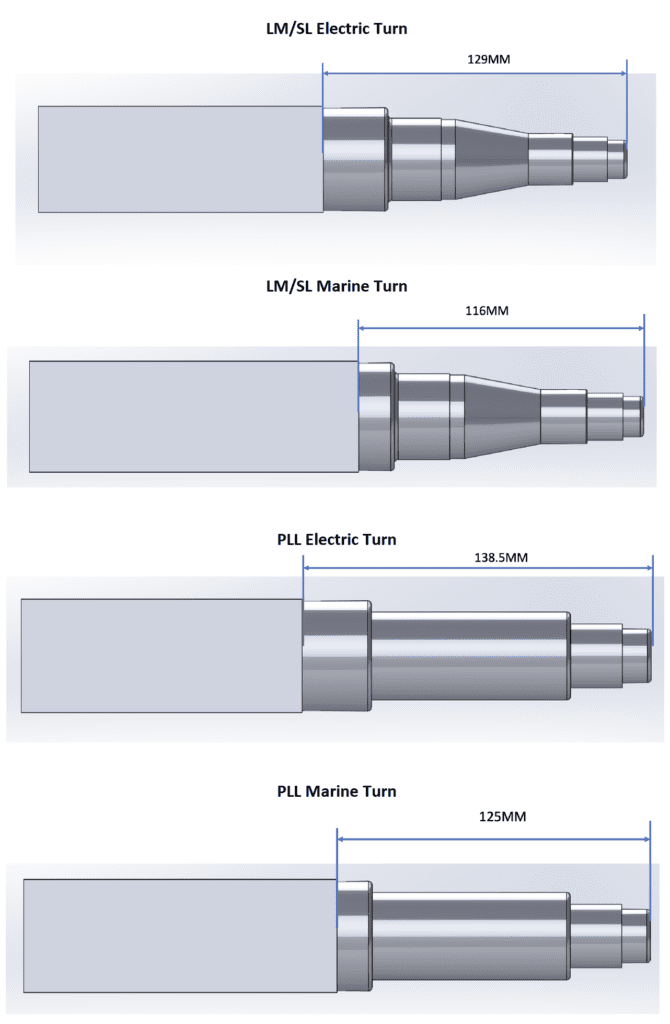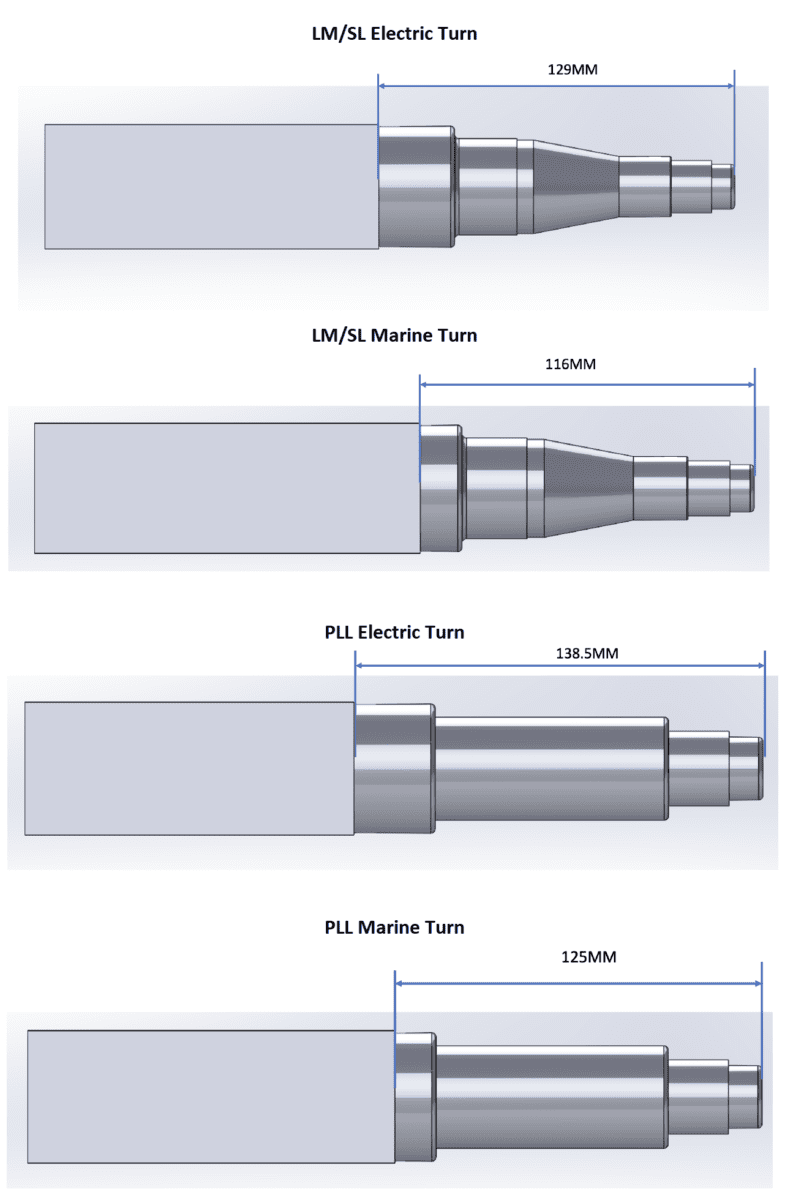 Ford or SL Bearing Sizes
Grease Cap 45.20mm (CM497)
Parallel Bearing Sizes
Dexter Bearing Sizes
Stub axle 45mm Square include
Axle Nut
Split Pin
Nut Washer
We recommend you use only Japanese Bearings for any trailer activity. Axle rating is 725kg each or 1450kg per pair.
If you wish for a more substantial capacity on your 45mm stub axle, it is possible to use an 800kg parallel profile.
Understanding Axles and various types of well-machined axles and bad axles.
The links below contain a variety of stub axles we manufacture.