Description
Wheel nut indicators are essential caravanning equipment. Wheel nuts work loose on rough roads and require checking every morning.
Hauling caravans and campers over rough roads mandate maintenance checks every morning before the day's adventures commence.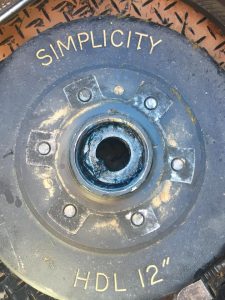 Did you know that wheel studs are high tensile steel and precision equipment? The knurl is important otherwise wheel studs spin during tightening. Furthermore, wheel studs cannot be welded.
Specifications and Sizes
7/16″ Suit all Holden and 4 stud hubs – 19mm across the flat edge of the nut.
1/2′ Suit Ford, Landcruiser, Nissan, F100, Landcruiser, etc.- 21mm across the flat edge of the nut.
High-Density Polypropylene is used in the manufacture of wheel nut indicators.
Severed Wheel Nuts
Severed wheels studs are not caused by faulty manufacture or bad driving style.
Rough roads loosening wheel nuts, the wheel rim acts as a hammer on the high tensile studs, causing them to break.
It is common for wheel nuts to work their way loose and require tightening, immediately.
A simple remedy is to check the nuts every morning or better still, insert wheel indicator tags. These tags quickly identify even a slight loosening of the wheel nuts.
Once the identification process is made, the simple remedy is to tighten the loose nuts.
How to install wheel nut indicators
A perfect example on how to install wheel indicating tabs.
Insert the tab over the nut and ensure the tab is touching the right-hand side of the arrow section against the hub.
Should the wheel nut loosen the tab will move in an anti-clockwise direction.
Re-tighten the wheel nut immediately and replace the tab into the correct position.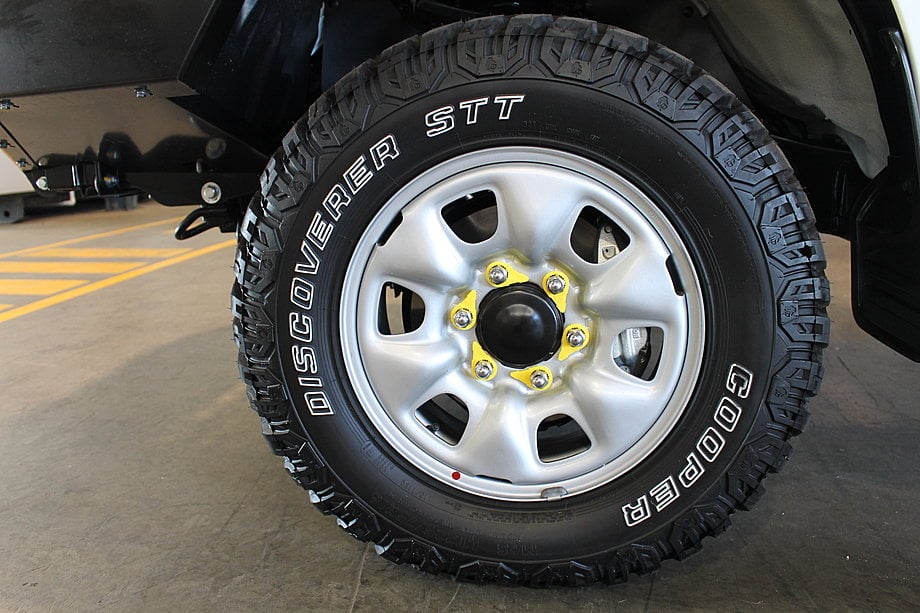 Outback Spares in Charleville report caravanners limping into town with only two studs operational, as a result of wheel stud sheer.
Finally, to get a better understanding of road vibrations, please view the vibration test below.
Wheel nut indicators provide clear evidence of loose wheel nuts.
Couplemate Trailer Parts sells only the best quality Wheel Nut Indicators and caravan spare parts throughout Australia. Customers are welcome to either pickup or take advantage of our low freight rates. Express shipping to Melbourne, Sydney, Brisbane, Perth, Adelaide, Darwin, and Hobart. We also ship products to New Zealand via Australia Post Air Express.