Wheel nuts to suit trailers, caravans and campers
Wheel nuts can cause severe damage to your hub and drum for tightness, especially when travelling on rough, outback roads.
Nuts are coated with three protective coatings, they are
Gold Zinc
Silver Zinc
Black Zinc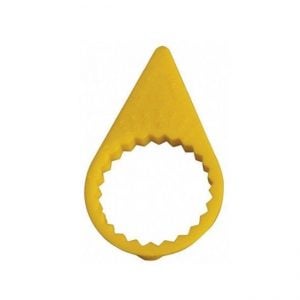 In the trucking industry, it is imperative to inspect lugs nuts before any journey. The same checks should be performed every morning when travelling in your caravan.
Wheel indicators for truck and caravans are installed to prevent expensive wheel and rim damage. Serious safety issues are, therefore eliminated.
These trucking indicators are now available for caravans and trailers (7/16" and 1/2" only available)
Purchase Caravan Wheel Nut Indicators here
Select wheel nuts from the drop-down menu
7/16" Holden nut | 60 Deg UNF | 19mm Hex nut
1/2" Ford nut | 60 Deg UNF | 20.5mm Hex nut
M12 nut X 1.5P short knurl 41mm head to end thread
9/16″ UNF Landcruiser nut | 60 Deg | 22mm Hex nut
9/16″ UNF Defender nut | 80 Deg | 23.8mm Hex nut
14mm nut M14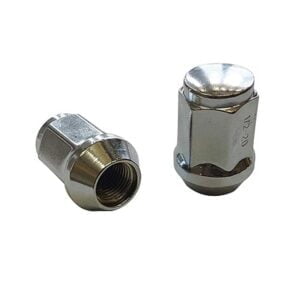 Purchase caravan wheel studs here
Drome or Lug Nuts
Dome nuts prevent the top of the stud from rusting.
We have available 7/16" and 1/2" UNF dome nuts only.
Finally, rusting studs prevent owners from removing wheels to adjust or replace bearings, brake shoes or brake magnets.