New Caravan and its Weighbridge Certificate
Buying a new caravan should be a breeze, but there can be hidden pitfalls that you need to check first.
I hear complaints from caravan owners; the dealers and manufacturers may be using inferior springs in rigs, breaking reasonably quickly after delivery.
Wrong springs, underrated springs, imported springs are the popular and apparent culprits but are they?
Weighbridge Stations Australia PDF File
Tow Ball Scales
Ensuring you have safe rig stats with a weighbridge certificate and a set of tow ball scales.
Tow Ball scales tell you that your rig loading is either perfect or needs adjusting.
Measure your tow ball weight empty, and it should be within 8% to 10% of your ATM on your VIN plate.
Ok, so after loading your caravan, this tow ball weight should not differ significantly. Most of your load will be on your axles, with only 10% or less.
The danger is, too little weight will cause you to sway on the highway. Conversely, too much weight will push your tow vehicle low in the rear, which means light steering.
Especially relevant is wastewater and freshwater loads and how they affect your towing. So take your tow ball scales with you.
So tow ball scale should be a constant companion to check your loadings before setting off.
Caravan springs generally break for four reasons
uneven tension on the fish plate cause breakage on the centre bolt.
Overloaded rigs and shock loading cause spring damage near the eye.
Wrong spring manufacturer, not as standard as you think. Springs are made in large batches, so if one spring breaks, then hundreds of spring break.
If U-Bolt is not re-tensioned before, a long trip can break and cause the spring to be ripped out o fits mount or spring breakages.
Wrong hanger location can also cause spring problems. Great article; click here.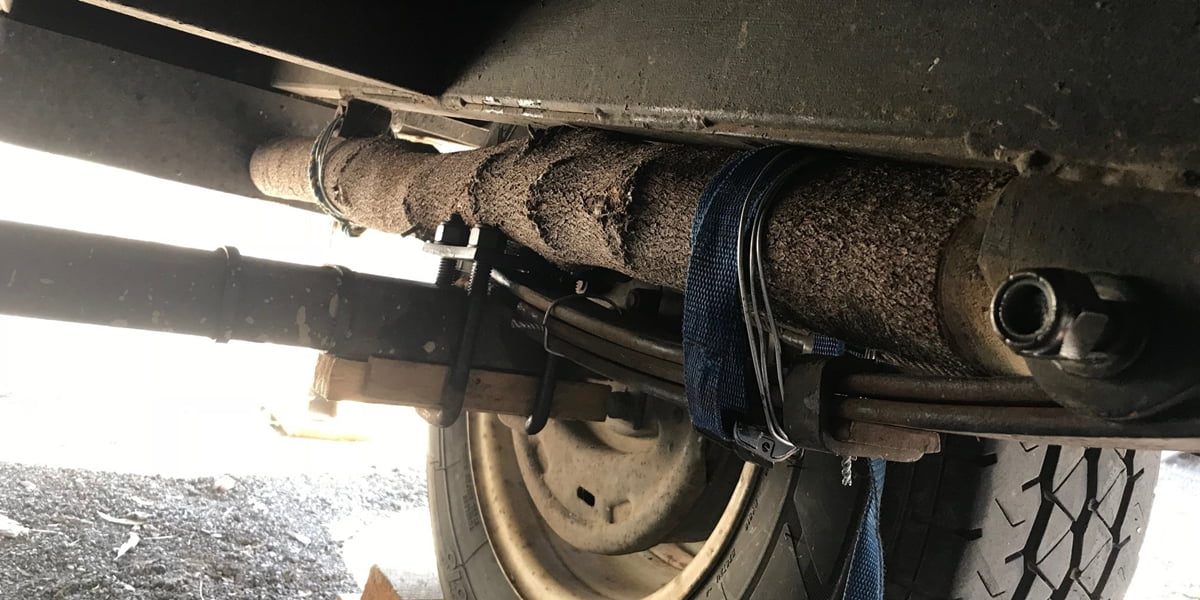 After loading their caravan and driving it over a weighbridge, I suspect many proud owners will be surprised.
While it can be challenging to know what to inspect when taking delivery of new caravans, one essential thing to ask for is the weighbridge certificate.
The manufacturer may have a weighbridge certificate for your type of caravan but may not have one for all new caravans off the production line.
If your weighbridge certificate equals your VIN plate, then you are in trouble. What about food, clothes, spares, camping gear you need to load up for your trip?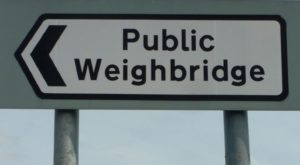 When buying new caravans, I recommend asking for a current weighbridge certificate to be included as pre-delivery.
Your weighbridge certificate is your safety guarantee issued by an independent, third-party, certified inspection station.
In my opinion, many cases of spring breakages are caused by cheap u-bolts that are untested and are not fit for use.
Fit for use is a legal term often used under Consumer Law.
Consumers have a right to a whole range of issues that revolve around fit for use. The Caravan and the ACCC recently released a revised Advertising and Selling Guide that revolves around fit for use and consumer expectations. You can read it here.
Used Caravans
FIT FOR USE, what does it mean?
The weighbridge certificate is one of the most critical documents you need to assess your caravan.
Check the weighbridge certificate against your VIN plate.
If the VIN plate ATM is lighter than your weighbridge certificate, you need to take your caravan to your local caravan service centre for a checkup.
Your mechanic may recommend a spring upgrade, an axle upgrade or u-bolt upgrade to help make your rig safe.
It would help if you asked your repairer or manufacturer about the VIN plate upgrade. Some caravans no longer have a manufacturer available for advice, so ask your local caravan bloke.
We would recommend replacing all nuts with nylocks. Vibration fatigue can catch the unwary. Please read about it here.
Check and adjust bearings and check for black grease. If you find black lubricant beware, the black in the lubricant is carbon black, and your bearings are close to failure. The colour of your grease tells the story.
We would recommend checking gas lines for leaks and loose nuts.
Check your shock absorbers to ensure they are fully functional—article on shock absorbers here.
Check tyres on corrugated roads and lower tyre pressure to absorb energy at lower speeds better. Re-pressure your caravan tyre once back on the road.
UV can degrade your electric cabling; check your cable for the entire length of your caravan. Replace if UV degradation is evident.
Your coupling may be loose on your tow ball. Check the adjustment.
The Park brake adjuster is adjusted well.
Check your brake shoes are adjusted well.
Finally, check your tow ball weight is around 8% of your ATM.
Above are a few things I check before hitting the highway.