40mm Square Galvanised Axle
40mm square galvanised axle max rating is 1000kg on Holden LM bearings and 1250kg on Composite bearings.
Measure your trailer axle from tip to tip. Axles supplied with nut, washer and split pin.
Metric to Imperial Converter
Convert Imperial (inches) to metric (mm)
Causes of Axle Flex
Heavy loads on light axles create what we call axle flex.
Axle flex is a result of axle vibration at high speeds.
This vibration occurs in the middle of the axle.
The result from axle flex is premature aging of trailer spring and trailer vibration at high speeds.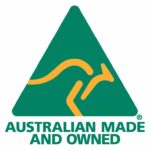 If your 40mm Square Axle is bending in the middle by more than 5mm your axle needs replacing with 45mm Round or Square axle depending on the width of your trailer.
Wider trailers require square axles for best suspension performance.
Inner ID 31.75mm, OD 59.10mm
Outer ID 19.05mm, OD 45.20mm
Seal ID 37.5mm, OD 59.10mm
Dust Cap 45.20mm
Inner ID 31.75mm, OD 59.10mm
Outer ID 22.00mm, OD 45.20mm
Seal ID 37.5mm, OD 59.10mm
Dust Cap 45.20mm
Caravan axles and their maximum load capacity
40mm Square Galvanised Axle
Additional information
| | |
| --- | --- |
| Weight | 90 kg |
| Dimensions | 90 × 90 × 90 cm |
| Tip to Tip Measurement | 1450mm Long, 1475mm Long, 1500mm Long, 1525mm Long, 1550mm Long, 1575mm Long, 1600mm Long, 1625mm Long, 1650mm Long, 1675mm Long, 1700mm Long, 1725mm Long, 1750mm Long, 1775mm Long, 1800mm Long, 1825mm Long, 1850mm Long, 1875mm Long, 1900mm Long, 1925mm Long, 1950mm Long, 1975mm Long, 2000mm Long, 2025mm Long, 2050mm Long, 2075mm Long, 2100mm Long, 2125mm Long, 2150mm Long, 2175mm Long, 2200mm Long, 2225mm Long, 2250mm Long, 2275mm Long, 2300mm Long, 2325mm Long, 2350mm Long, 2375mm Long, 2400mm Long, 2425mm Long, 2450mm Long, 2475mm Long |