Showing 1–50 of 285 results
Couplemate Trailer Parts History
Selling quality trailer parts, Australia wide since 2001
Couplemate™ Pty Ltd specialises in the design, manufacture and distribution of caravan and general-purpose trailer towing components. Shipping both domestically and internationally, the company's products are found on caravans, trailers, and vehicles worldwide.
Known for offering a comprehensive range of components, the Couplemate range includes towing fitments, conventional axles and spring assemblies, a variety of braking systems and independent suspension technology to suit both commercial and recreational trailers. Couplemate established themselves as stockists of leading brands for caravan and trailer accessories on the market, including Al-ko, BMPRO, Manutec and Cruisemaster.
With over 60 years of combined experience, the company comprises a diverse team, holding specialised skills developed over decades of industry participation. Backed by solid research and development, the team apply expertise in engineering, manufacturing and product knowledge to conceptualise, design, test, and sell market-leading equipment.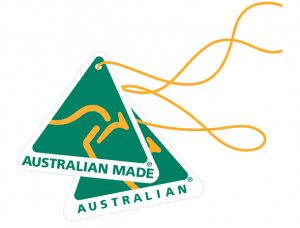 If you're towing a caravan, camper trailer, boat trailer, box trailer or heavy vehicle trailer, we have your trailer parts covered.
Couplemate Trailer Parts is a proud member of the Australian Made Campaign
Warranty
We offer a warranty on the service life of all trailer parts manufactured in our Wynnum warehouse. Please note: warranty covers faulty craftsmanship and does not cover disposable parts, for example, bearings.
All Couplemate Trailer Parts are manufactured and selected for sale based on quality. We can offer you our unconditional lifetime guarantee that the products we manufacture in-house will be replaced free of cost if found to have failed due to faulty craftsmanship.
For products stocked by our varying suppliers, we will happily contact the original supplier on your behalf to have the product assessed under their warranty terms.
Products released in 2020
Innovation and product development is something the Couplemate team work hard towards, reflected in our range of products. The latest products released in 2020 by the Couplemate team include:
Stylised dust cap
Bluetooth Hubodometers
Brass Hydraulic Fitting
High Tensile Reducing Bushes
BMPro Product Ranges
Cruisemaster Couplings
Transparts Products
Keep up to date with more to come in 2021.
What do manufacturers reps need most?
Manufacturers representatives need new products and new talking points with an ongoing requirement to educate their clients.
Experience
The Couplemate staff have over 60 years of experience in the trailer parts industry. Whatever the problem you might have with your trailer, our sales team are there to help provide the answers, guiding you to the right trailer parts for your application. Here at Couplemate, we are asked all kinds of questions about ourselves, what we do and how we can help folks just like you. Here are a few of the questions that we get asked:
Don't hesitate to contact our team in the office on +617 3348 3822 and talk to the experts about your requirements as a manufacturers representative.
Prices and Ordering
The prices listed here are factory outlet prices.
RV, Caravan or Trailer EOM and Dealers should also inquire about wholesale prices.
Talk to our expert sales team about wholesale prices.
If you are an international buyer, your payments are protected by our manufacturer's rep.
We recommend all of your orders be placed with your manufacturers representative to ensure maximum protection of payments and deliveries.
If your shipment goes missing, we will replace it at our expense. Once your rep has advised us that missing goods are missing, we will immediately dispatch replacements.
Couplemate Trailer Parts Pty Ltd operates three warehouses for manufacturing and dispatch.
Couplemate shipments to North America leave daily at 4 pm. Shipping times vary depending on carrier and location.
We look forward to hearing from you and helping you get on your way with innovative parts that will satisfy your customers for years to come.
Editor, Steve Wotherspoon