Independent Coil Suspension Kit 2000kg - 2250kg
The Couplemate Independent coil suspension electric off-road kit is for heavy-duty conditions.
Dirt roads from Cape York to Broome, Couplemate ICS trailing arm kits are well designed by our engineers. The most popular reason our customers select this independent suspension system is: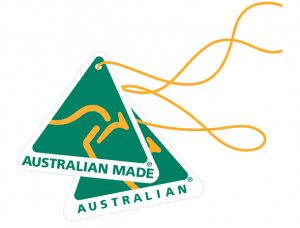 Robust
Reliable
It does not require constant camber adjustment.
Coil Springs have no weak spots as opposed to leaf springs which have a soft spot 100mm from the eye on most springs.
Our experts can quickly help you with any height or ride information. One of the most popular questions. Do we provide replacement bushings? The ICS has two high-tensile bushings that do not require replacement.
Features
Coil Spring System - Upgradable.
Stub Axles - Upgradeable.
Max Compression 70mm at full load.
This zero Camber is due to the upper frame that provides fundamental strength to the entire suspension.
The coil suspension design features our unique zero Camber at full load.
Inbuilt structural rigidity ensures no camber movement.
Off-road Magnets are an optional extra.
Other Kits we manufacture
The price includes both left and right-hand sides to suit a single axle. An Independent coil suspension kit is built explicitly for rigidity. We recognised rigidity as the key to independent suspension. Therefore, we needed a top and bottom frame. Adding a top shelf to compliment the bottom structure is the key to rigidity and strength in the most challenging conditions.
We have replaced only two bushings on a trailer after 250,000 over the outback terrain. So no, generally, we do not replace bushings. However, that is not to say we cannot replace these bushings.
Find replacement parts below
Is Couplemate independent suspension made in Australia for a camper trailer?
Yes, the ICS is by the Australian-made Campaign and manufactured in our Wynnum workshops by Aussie workers.
Authorised Installers
Trailers and Spares - 4/294 New Cleveland Rd, Tingalpa. Phone (07) 3890 4211
The approximate installation and certification costs are $2,000
Axle Maximum ATM Load Ratings
Specifications
Price includes one left and one right side (single axle)
To order a tandem axle, add two units to your cart
Zero Camber at full load
Replaceable Stub Axles
Replaceable coil springs
End caps replacement
Hydraulic or Electric
Hydraulic disc rotors are a variation if required. Unfortunately, we cannot manufacture mechanical disc rotor kits with independent suspensions. Independent coil suspension kits of 1600kg are superior to the slipper, shackle spring or rocker roller suspension. Coil springs provide longer life with no weak spots that cause breakage under shock loading conditions. The leaf springs mentioned previously have two soft areas.
Firstly, one place just before the eye on each end is a single leaf that carries the entire load of the caravan or Camber.
Secondly, another weak spot exists at the spring centre pin.