40mm Square Stub Axle
40mm square stub axle LM or otherwise known as a standard profile.
The axle length is measured from tip to tip. Stub Axle supplied with nut, washer and split pin.
Stub Axle supplied with nut, washer and split pin.
Welding a 40mm Square Stub into a 50mm tube with 5mm walls makes a very good farm trailer.
Select from an electric or marine turn. Electric turn suits both electric and hydraulic backing plates. Marine turn suits marine or unbraked axles.
Hollow Axles
Hollow axles are rated the same as solid solids up to 1600kg.
How to install a stub into a hollow tube
Cut the tube to length, including the stub measurement.
Drill a hole, no smaller than 12mm on all 4 sides. Mark the 50mm tube 25mm back from the end of the stub when inserted.
Insert the stub weld into place.
Weld the stub holes to secure the end of the stub into the tube.
Finally, the hollow axle stub must protrude past the springs and u-bolts once affixed into position.
LM Bearing Sizes are
Rated to 500kg per Stub or 1000kg per pair.
Dimensions
Tip to Shoulder including thread 115mm
Square part 135mm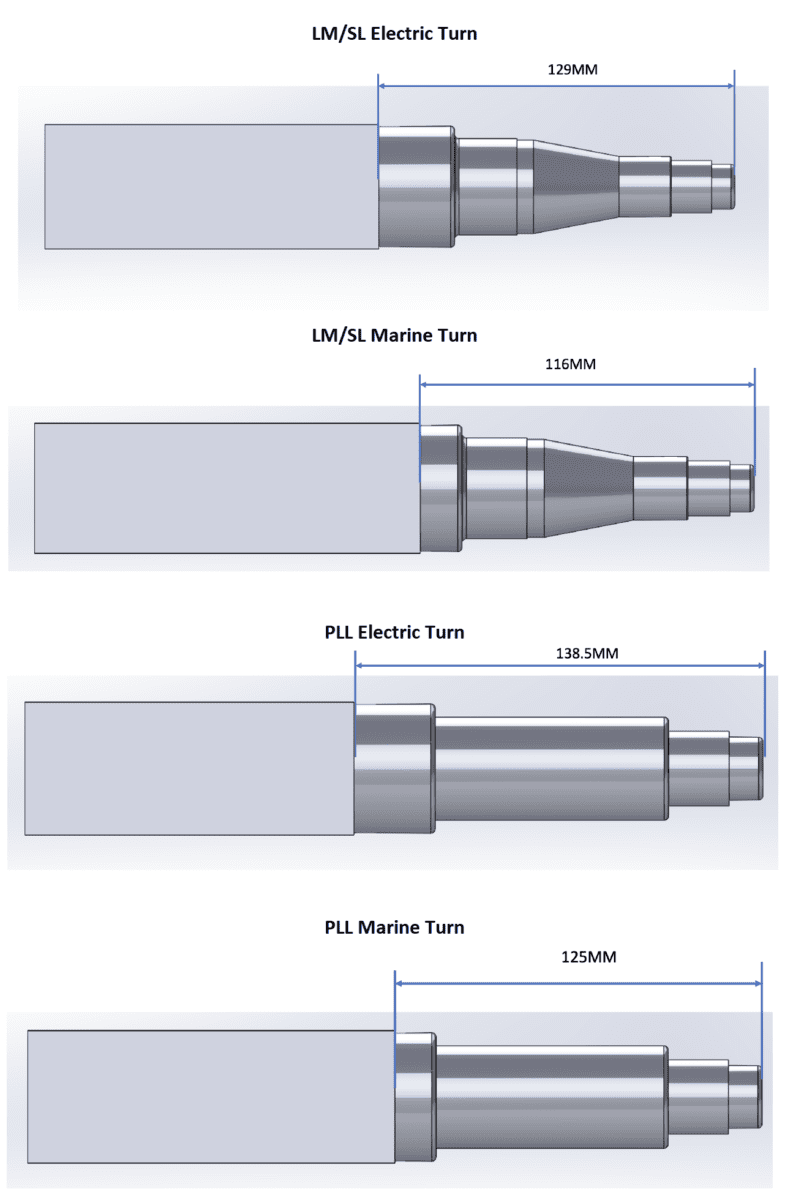 We recommend you use only Japanese Bearings.
It is common to slide 40mm stub axles into a 50sq tube and weld them into position for use on narrow trailers.
The links below contained a variety of stub axles we manufacture.
How undersized axles cause caravan parts to fatigue.
40mm Square Stub Axle