50mm High Shoulder Tow Ball | 3.5t Tow Ball
50mm high shoulder tow balls suit most off-road couplings. Additionally, the tow ball is manufactured and chromed in Brisbane.
Tow Ball Hitches and Receiver Kits
Important: We recommend Off-Road couplings of all brands use a solid cast receiver hitch. Hollow receivers have a welded tongue that distorts in extreme offroad conditions and under shock loading events on the highway.
Couplemate™ manufacturers a range of cast tow bar receivers and hitches in Australia and tested to Australian road conditions.
Many balls on the market are manufactured in China or internationally, and it is unusual to find Australian-made goods.
Couplemate™ is proud to manufacture this product in-house for you, adding to the number of products in our Australian-made range.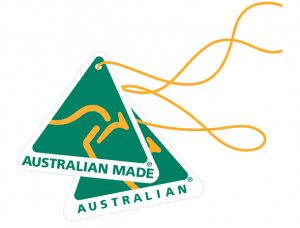 Importantly, our tow balls are tested, whereas there is no procedure for testing imported tow balls.
In our opinion, the Couplemate high tensile tow balls are the best on the market and an excellent investment.
Product Specifications
The Couplemate™ CM290-HT25-62mm is manufactured in accordance with and tested to ADR 62/02.
Capacity: 350kg
Materials: 4140 High-Tensile Steel
Coating: Chrome
Shank Size: 22mm
Approximately 10% of your trailer weight should sit on your tow ball. The Couplemate™ High Shoulder Tow Balls will suit trailers with a 3500kg ATM and can handle 350kg of vertical load.
For further detail, view the full engineering drawing available here.
What specifications are available?
25mm Shoulder.
62mm Thread length.
22mm diameter UNF thread to suit most tow bars.
Chrome Plated
4140 High tensile steel
The high shoulder allows great articulation of off-road couplings over standard equipment.
Standard tow balls can touch and put a lot of force on the edge of the receiver bar and may cause coupling, tow ball and chassis damage.
Why it is necessary to test tow balls
Couplemate tow balls have been tested to comply with AS4771.2, where balls are examined to 85kN and held at 85kN for not less than 10 sec. Watch this exciting video. Watch the computer monitor in the background.
What is 85kN?
85kN is the force applied to the ball during testing 85kN = 8.667 tonne.
High Tensile 25mm High Shoulder Tow Ball
Couplemate manufacture 3500kg extended shoulder tow balls in Australia. I appreciate your support.
A standard shank tow ball shoulder is approximately 12.5mm. This size shank fits all highway couplings except some off-road couplings.
Offroad couplings can foul the tow bar tongue when towing through gullies or river beds on an angle.
Couplemate developed a high tensile tow ball to allow a total rating of 3500kg. A much higher rating is achievable due to the grade of high tensile used.
Galvanising and Plating
Galvanising and chrome plating are a big issue, but will it be strong enough?
There has been a fair amount of research on galvanising and spring weakness due to the galvanising process.
Will galvanising or plating affect my product strength?
Yes, strength tests can reduce the product rating by up to 0.4%; however, the tolerance we would take notice of is 1%. In effect, there is no negligible effect on product load rating.
Click this link to read our article on galvanising.
How can I be sure my ball rating will not be affected by galvanising?
A good question deserves the correct answer.
After plating, Couplemate tests tow balls to AS 4177.2—2004.
Also required for testing is a certificate that the coupling balls have undergone a de-embrittlement process.
American Tow Balls
Couplemate manufacturers American tow balls 2-inch and 2-5/16 inch and rates them to 3.5t.
Tow Ball Scales
Coupling weight is critical to ensure your rig runs true and brakes correctly. Too much ball weight overloads your tow vehicle and overruns its braking ability.
Tow weight ball scales help identify how much weight you should move back onto your trailer axles, thereby lightening the load on your tow bar.
The correct weight and a level chassis greatly affect effective and efficient towing.
Couplemate guarantees tow balls for life against faulty manufacture. If your Couplemate high tensile tow ball fails, we will replace it.
Additional information
| | |
| --- | --- |
| Weight | 2 kg |
| Dimensions | 10 × 5 × 5 cm |