Description
50mm Square Overlay Axle Parallel
50mm Square Overlay Axle Parallel made in Australia to your specifications.and compromises.
This type of axle is manufactured from solid medium tensile steel, but the stub axles are welded on top of the main structural beam.
The centre of gravity is, therefore, lowers the trailer height an amount equal to the distance from the centre of the beam to the centre of the stub axle.
Solid Beam 50mm
Overlay portion of the beam axle is 50mm
After ordering, we require the following information because we like it right the first time
Wheel Backspace

Outside to Outside Chassis width

Sorry, pick up only; however, we can use your transport or give you a price for our carrier.
Learn how to calculate wheel backspace here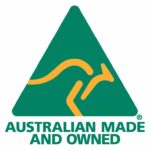 All our 45mm Square Overlay Axle PLL are build identical with zero variation in camber.
Weld rings are essential to unbolt and then reassemble your existing 10″ electric brake setup.
50mm Square overlays are almost standard on car trailers, horse floats and boat trailers. If you need a lower centre of gravity, then a drop or overlay axle may be ideal for you.
Parallel axles are ideal for that extra capacity that you need from time to time.
Couplemate Trailer Parts sells only the best quality 50mm Square Overlay Axle Parallel and caravan spare parts throughout Australia.
Customers are welcome to either pickup or take advantage of our low freight rates. Express shipping to Melbourne, Sydney, Brisbane, Perth, Adelaide, Darwin, and Hobart.
We also ship products to New Zealand via Australia Post Air Express.
© Steve Wotherspoon January 19, 2020. Images and text may be copied, provided a link back to the copied page and the source is displayed where the content or image is located.