12-inch Off-Road Electric Backing Plate
12″ Off-Road Backing Plate will suit:
✓ AL-KO Australia
✓ Dexter USA
✓ Vehicle Components
✓ Cruisemaster

Not sure what you need? Give us a call on 07 3348 3822.
| | | |
| --- | --- | --- |
| Quantity | Discount | Discounted price |
| 2 - 8 | 10% | - |
| 9 - 16 | 15% | - |
| 17 - 25 | 20% | - |

12-inch Off-Road Electric Backing Plate
Electric drum brakes are the most common brake type seen on caravans. In newer model caravans and campers, 12" backing plates are among the most common.
Couplemate™ 12" Off-Road Electric Backing Plates are designed to handle rough Australian conditions. Perfect for both Semi-Off Road caravans and fully Off-Road caravans.
Product Specifications
The 12" Electric Backing Plate is supplied as a whole assembly and include the off-road magnet and brake shoes.
Pre-drilled with five holes.
Hole Centres: 55mm x 78mm
Rating: 2500kg (per pair)
TIP: Left side refers to the passenger's side, whereas the right side is the driver's side.
For tradespeople and manufacturers, Couplemate™ confirms these components are compliant with ADR 38.
Choosing between Standard or Dexter Backing Plates
Standard backing plates are known as "AL-KO" backing plates and are the most common style in Australia.
However, some manufacturers will use Dexter brake systems, or " American-style" backing plates.
One way to identify this is through the park brake lever:
Horizontal Park Brake: Standard
Vertical Park Brake: Dexter USA
For information on choosing magnet-types, read our short article on the difference between Standard and Off-Road brakes.
12-Month Warranty
Couplemate™ backing plates are among the best, most reliable systems.
For further clarification, read our Warranty Policy.
---
Spare Parts for Off-Road Backing Plates
Don't need the whole assembly? Couplemate™ can supply you with just the parts.
12" Electric Brake Magnets | Off-Road
Type: Standard or Off-Road
Style: Standard or Dexter USA
These 12" electric brake magnets are compatible with most electric brake systems, excluding the older round magnet brake systems.
12" Electric Brake Shoes
Type: 10" or 12"
Style: Standard or Dexter USA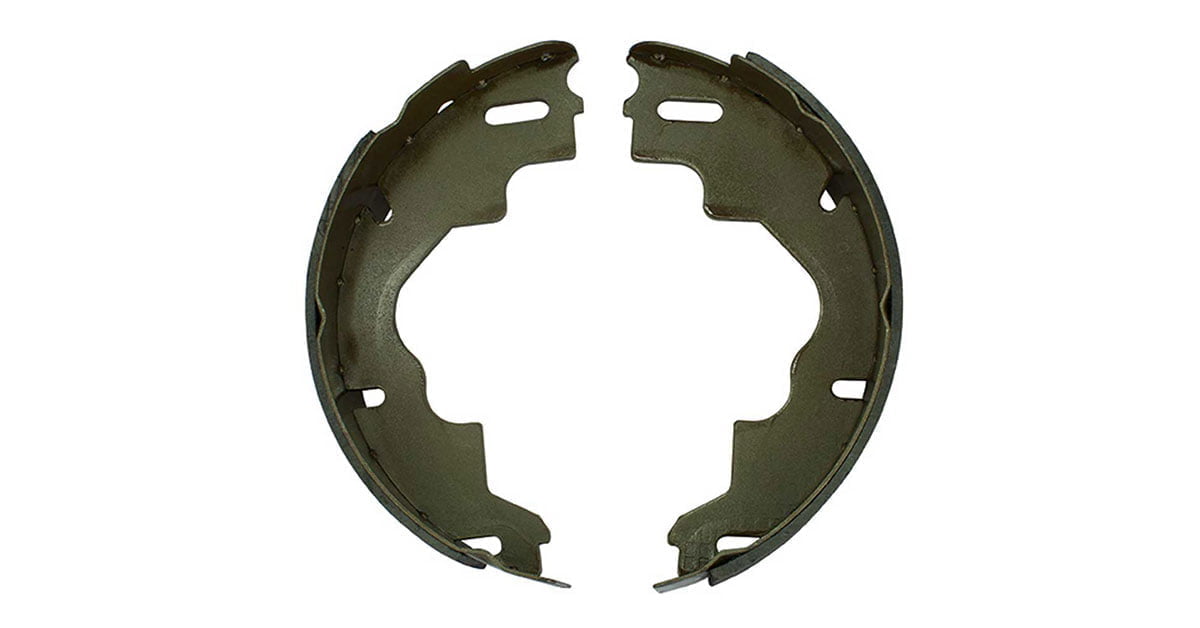 Electric brake shoes comprise of both primary and secondary components.
The recommended installation involves placing the larger shoe at the rear of the trailer, and the smaller shoe at the front of the caravan.
Additional information
| | |
| --- | --- |
| Weight | 7 kg |
| Dimensions | 30 × 30 × 10 cm |
| Select Side | Left Side, Right Side |
| Park Brake | Al-ko Style, Dexter Style |