45mm Square Lazy Axle Assembly
45mm square unbraked lazy axle kit includes hubs and Japanese bearings.
If you require a galvanised 45mm square axle, please click this link. Our axles are cut from Australian steel and galvanised in Brisbane. We then machine the finished galvanised product.
Need tips on what you need a square parallel axle?
Upgrade your camper for Cape York Country.
A more practical solution is upgrading a tandem trailer that rated to 2000kg. The rear axle load capacity can "be beefed" to up to carry more of the load thereby reducing bearing wear while increasing component life.
The rear axle on a tandem trailer carries most of the rated capacity. Changing this axle from slimline to parallel makes a lot of sense if you are already running Landcruiser rims.
The 45mm Square  Axle Assembly comes with Japanese bearings and hubs, ensuring the best quality. It consists of the following:
45mm Square Axle Assembly is ideal for trailers up to 1450kg on slimline bearings and up to 1600kg on parallel bearings.
Purchase Japanese bearings by clicking this link.
Note: Recommended for heavier single axle loads, tandem trailers or wide trailers over 2000mm. Very popular axle for car trailers and the top axle choice for horse floats.
Our 45mm square unbraked axle assembly is your solution to axle flex from smaller axles.
Axle Flex will rapidly wear your springs due to the reverberation of vibration from the centre of the axle back to the spring.
As a result of axle flex, the spring is working twice as hard as it should.
Read our article about vibration fatigue.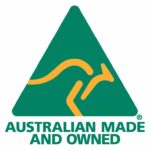 Axles and Ratings are as follows
Calculating The Correct Axle Measurements
As a result of viewing the video above, calculate the face-to-face measurement.
Measure the offset wheel. The wheel offset is the distance between the inside of the hub and the outside of the rubber.
Add 50 mm to the offset. Alternatively, choose your own distance between the rubber and the chassis.
Multiply by 2 for both sides. Add your chassis width to the above number.
Metric to Imperial Converter
Convert Imperial (inches) to metric (mm)
Still unsure of what measurements to take? Check out this handy guide below:
[P] - Check material specifications. What size and profile is the axle (for example, 45mm Square)
[T] - Overall axle length (tip to tip)
[F] - Hub face-to-hub face measurement
[A] - Chassis width
[C] - Tyre clearance
[B] - Back offset
[H] - Tyre to chassis
[G] - Axle pad centres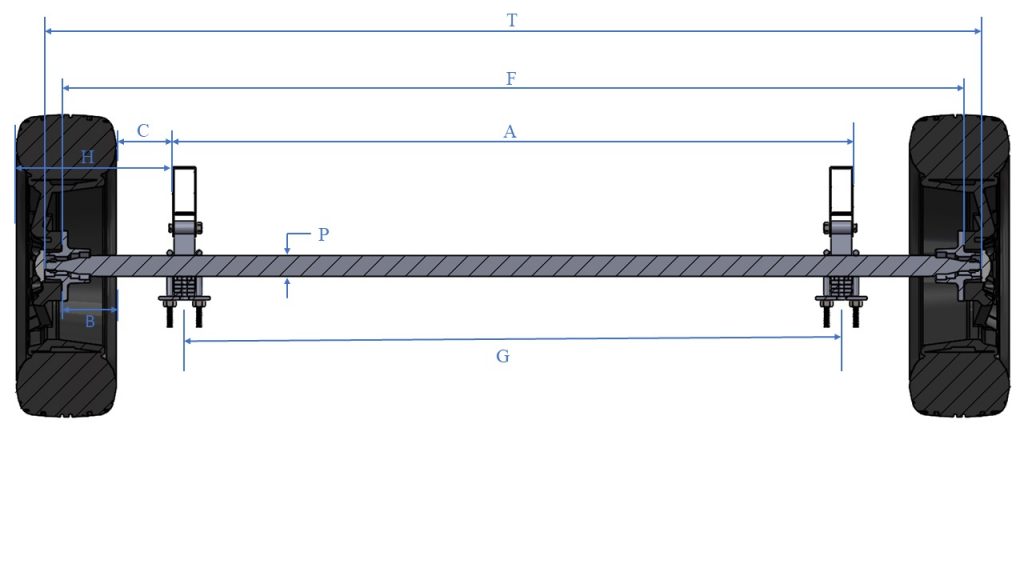 Identifying Bearing Combinations
You will also need to identify your bearing combination which can be done by pulling off a hub and bearings, and locating the number laser engraved onto the bearing. You will require both the inner and the outer bearing number.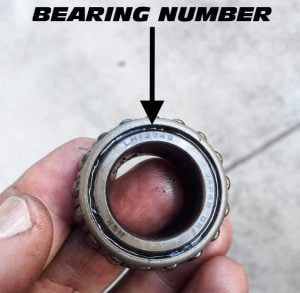 Additional information
| | |
| --- | --- |
| Weight | 70 kg |
| Dimensions | 240 × 50 × 50 cm |
| Stud Pattern | Ford Parallel, 5 Stud Landcruiser – Parallel, 5 Stud Landrover Defender 5/8 Parallel x 6.5-inch P.C.D., 6 Stud Landcruiser – Parallel, Ford (5 x 114.30mm), Holden HT (5 x 107.95mm), Holden HQ (5 x 120.65mm), Holden Commodore (5 x 120mm), Land Cruiser 6S, Land Cruiser, 5s Landcruiser (5 x 150mm), 5S Landcruiser – 5 x 14mm Studs, Nissan – 6 x 1/2 UNF Studs, Nissan – 6 x 12mm Studs, Ford F100 – 5 x 1/2 UNF Studs, 5 Stud Landrover Discovery 5/8, 5 Stud Landrover Defender |
| Face to Face Length | 1325mm, 1350mm, 1375mm, 1400mm, 1425mm, 1450mm, 1475mm, 1500mm, 1525mm, 1550mm, 1575mm, 1600mm, 1625mm, 1650mm, 1675mm, 1700mm, 1725mm, 1750mm, 1775mm, 1800mm, 1825mm, 1850mm, 1875mm, 1900mm, 1925mm, 1950mm, 1975mm, 2000mm, 2025mm, 2050mm, 2075mm, 2100mm, 2125mm, 2150mm, 2175mm, 2200mm, 2225mm, 2250mm, 2275mm, 2300mm, 2325mm, 2350mm, 2375mm |