Description
45mm Square Parallel Axle
45mm square parallel axles are manufactured in China and other places, it is unusual to find Australian made goods. I am so proud we can manufacture this product for you.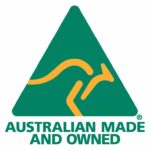 In our opinion, the Couplemate medium tensile axles are amongst the best on the market and an excellent investment.
Importantly, our axle profiles are tested on each axle however, there is no procedure for imported axles balls to be tested for composition nor profile accuracy.
45mm square parallel axle is perfect for your trailer, caravan or camper if you want a robust rig for remote or off-road locations.
When measuring from the face of the axle, add 117mm to this measurement to get the tip of thread to tip of the thread length.
The parallel axle helps you tow your rig straight and true, perfect if not then below are a few tips.
45mm Square Parallel Axle Tips
Know problems are jack-knifing Bobcat trailers while reversing places excess pressure on the inner rear tandem tyre. Avoid sharp turns when reversing.
These problems occur because some manufacturers rate their 45mm Square parallel axle near 1800kg per axle. While this rating is OK under normal conditions, it fails under reversing conditions.
If sharp turns are unavoidable when reversing then upgrade to 2 t axle kits and these problems disappear. If your axle is Square axle is bending, buy a 50mm square axle and update to 2t. It is not very expensive in comparison to replacing springs that have suffered fatigue.
45mm Parallel Bearing Specifications
1600kg rating
All axles include split pins, castle nuts and washers.
Other Common Parallel Axle Problems and Tips:
Poorly engineered axles cause massive problems, and you may experience some of the following issues:
Poorly machined or rough seal journals can cause a loss of grease through the rear seal ID.
Examing 45mm square parallel axles before installation for cracks in the steel along the axle.
Some suppliers supply non-virgin steel or scrap steel and forge this steel into solid square or round shape for axle production. Always ask for Australian Steel.
Chinese bearings are the second biggest cause of axle failure.
If you plan to get onto a highway, use Japanese bearings.
The combination of Japanese Bearings and 45mm square parallel Axle will help you lower maintenance costs for your rig.
Are your tandem tyres wearing unevenly?
Axle Articles
Solutions:
Upgrade from 45mm Square axle to a 2t axle kit. We rarely have problems with these larger kits. A Couplemate assembled axle with Japanese gives you our unconditional guarantee of a well made, well-backed axle assembly.
Couplemate Trailer Parts sells only the best quality 45mm Square Parallel Axle and caravan spare parts throughout Australia.
Customers are welcome to either pickup or take advantage of our low freight rates. Express shipping to Melbourne, Sydney, Brisbane, Perth, Adelaide, Darwin, and Hobart.
We also ship products to New Zealand via Australia Post Air Express.
© Steve Wotherspoon June 11, 2014. Images and text may be copied, provided a link back to the copied page and the source is displayed where the content or image is located.