50mm Cast Tow Bar Receiver
Couplemate's 50mm cast tow bar receiver is Made in Australia for Australian conditions.
Covid-19 has provided the opportunity to increase Australian Made parts produced by Couplemate.
Australian companies have experienced unusually long production times from overseas manufacturers. Delays in shipping have frustrated many Australian companies importing goods for their trailer and caravans.
Receiver Bar Problems
Many customers with a 50mm ball coupling are inverting the receiver arm in an effort to gain height. Inconsistent welding of this important product often caused breakages or separation between the tongue and the box section.
As a result, we concluded that fabricated receiver bars could cause an unsafe situation in some cases.
Receiver Design
Tow Bar receivers on your camper trailer are also referred to as a hitch. In Australia, hitches are designed to withstand static loads according to the tow bar rating and comply with Australian standards.
Fabricated hitches may pass stratic tests in both a normal and inverted position.
As a result, cast hitches invert allowing for shock loading events. Given the opportunity for human error in fabrication, Couplemate decided to manufacture a cast model to build in an extra safety factor. The image above shows half of a receiver casting die. Yes, it is quite expensive to produce goods in Australia, but we think Australian jobs are worth the expense.
Shock loading events up to 3 times the coupling loading places extreme forces onto fabricated hitches.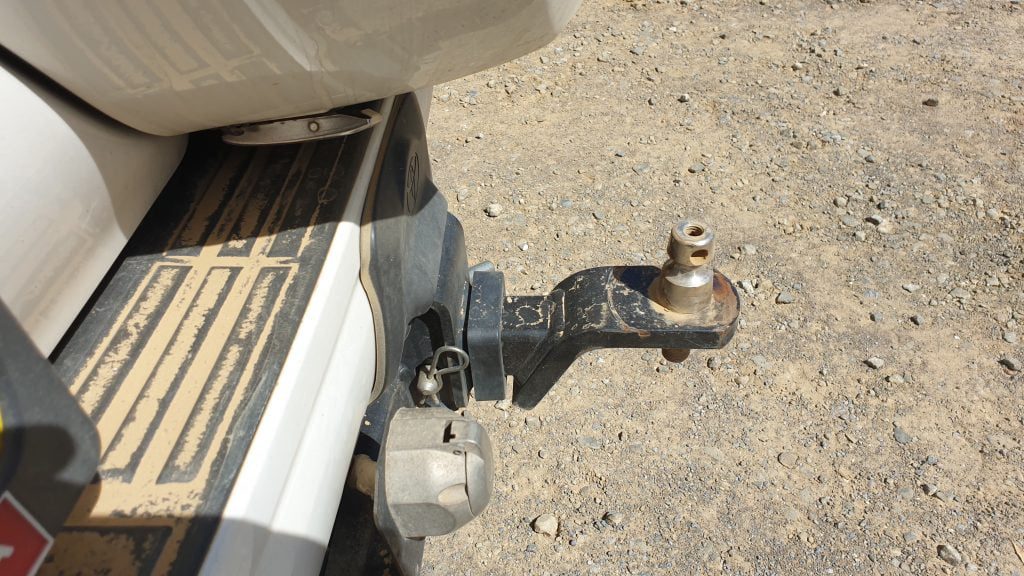 The robotic welding looks strong enough at first glance. However, changes in ambient temperature and humidity must be compensated by the operator. Thus, faults can occur due to untrained operators.
Further, no batch testing or product testing exists on many imported products.
Australian Made
New Australian made products start on the drawing board using the Australian design rule. You can imagine from the tooling profile above, design and tooling for new products are not easy. In fact, it is quite difficult.
The first batch saw a tooling change that imprinted useful customer information into the casting die.
The first hitch Couplemate produced was a 50mm drop model. The 100mm drop model is currently in production. These models suit a standard 50mm Australian tow ball mount. Further, also in the production line are 70mm towball models that suit 50mm and 100mm drop.
Australian-made products replace imported production.
Find further information on cast towbars and tow ball hitches below
What Deals are on offer?
Couplemate offers deals to resellers and occasionally to retail buyers.