316 Stainless Caliper Piston suit Al-ko and Trojan Calipers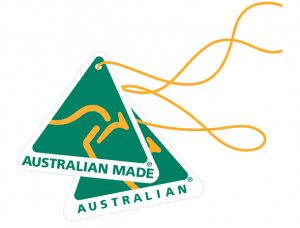 316 stainless caliper piston suit Hydraulic Calipers made by Al-ko and Trojan. This great new product, made in our Brisbane workshops, will undoubtedly put the slide back into your pistons.
Stainless brake pistons are precision machined in Australia from solid 316 stainless bar.
All Trojan calipers have phenolic hydraulic pistons factory installed. This type of piston is subject to swelling, wear and tear.
However, Al-ko has installed anti corrosive stainless calipers in both Dacromet and stainless disc calipers.
For example, hydraulic oil and water are a corrosive mix. The movement of a phenolic piston creates minor scouring marks, which, as a result, swells the phenolic piston.
The phenolic brake pistons will become sticky and eventually fail, whereas the 316 Stainless will not absorb moisture and is therefore not subject to swelling.
Purchase associated trailer parts here
Stainless pistons do not rust and help give a maintenance-free solution to hydraulic piston use.
You may like to consider stainless pistons in your stainless hydraulic caliper for improved performance.
Saltwater may enter the piston due to seal wear.
When installing, apply good lashing of hydraulic oil in the piston and around the seal inside the piston.
Owners can buy stainless pistons when purchasing new hydraulic calipers as an optional extra.
It is wise to have a new replacement seal kit ready if the old seals become stretched when tackling a calliper cleaning job.
The sliding action of the stainless piston gives extended life over a standard piston.
Pro Tip: After installing a stainless brake piston in your Trojan calipers, empty all hydraulic lines of contaminated hydraulic fluid.
Finally, the quoted price is per piston.
https://www.couplemate.com.au/caliper-brake-parts/hydraulic-caliper-piston-seal-repair-kit
Additional information
| | |
| --- | --- |
| Weight | 0.5 kg |
| Dimensions | 6 × 6 × 6 cm |